On the Road is a weekday feature spotlighting reader photo submissions.
From the exotic to the familiar, whether you're traveling or in your own backyard, we would love to see the world through your eyes.
On our way west we stopped in Carlsbad and Alamagordo so we could revisit the Caverns and see two parks we didn't get to before: White Sands, which closed the day we got there in 2020, and Guadaloupe Mountain, which we hadn't been close to before.
We saw Carlsbad Caverns in 2015 when we were driving to Roswell and I noticed that it was only 30 miles off our route. We took a break from the driving and rode the elevator to see the Big Room and adjacent formations. This time we walked 700 feet down through the original entrance.
The main attraction of Guadaloupe Mountain is hiking. Most of the trails took more time and effort than we had available – I'm not going to do a "difficult" hike to the highest point in Texas on a hot dry day, so we visited some of the historic sites instead.
White Sands is what it sounds like – acres of gypsum sand dunes. We did a driving tour.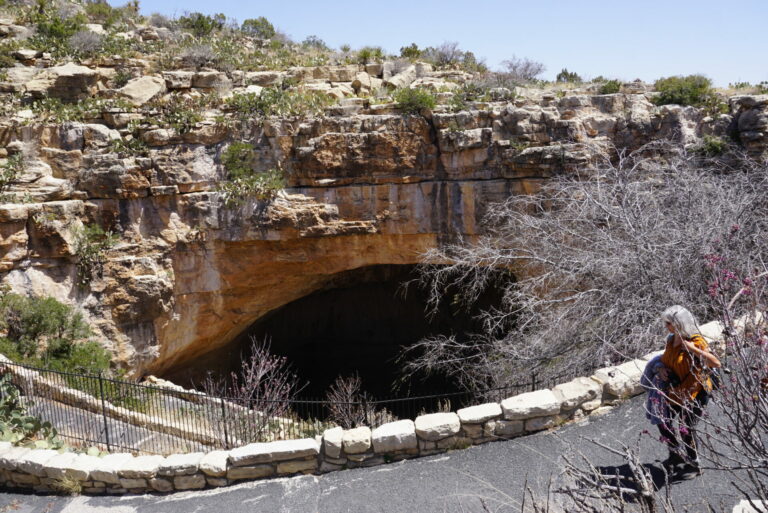 Carlsbad Caverns
Natural entrance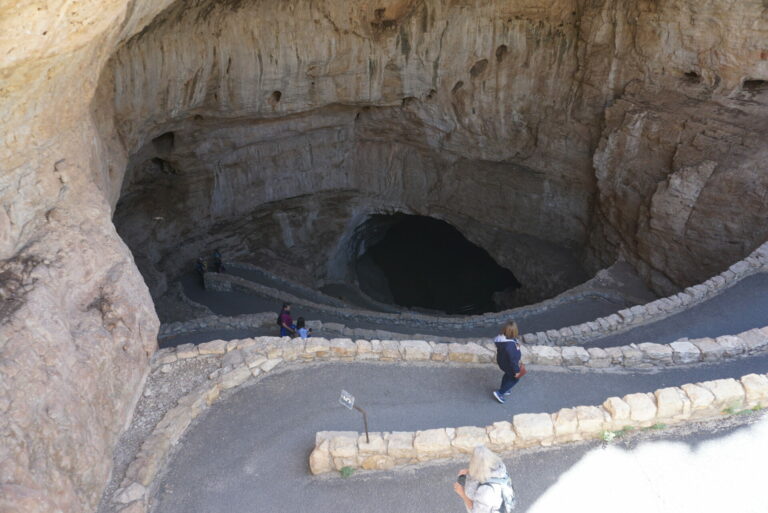 Carlsbad Caverns
Switchbacks on the way down. The ones you see from the surface are about a quarter of all of them.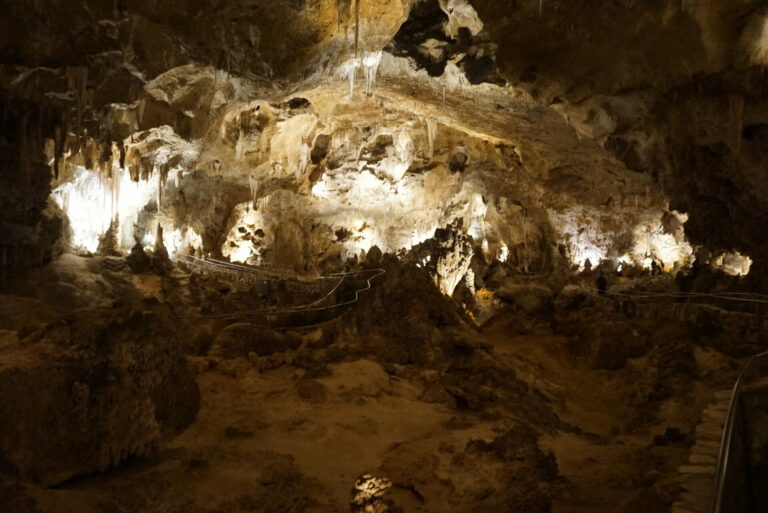 Carlsbad Caverns
Part of the Big Room. I took more pictures than this, most of which are underwhelming. They didn't convey what I was seeing very well.
Guadaloupe Mountain
Ruins of a Butterfield Overland Stage station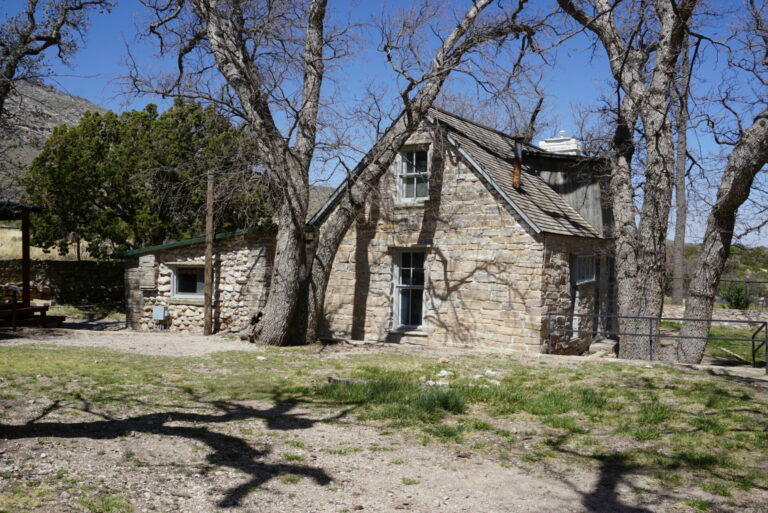 Guadaloupe Mountain
Frijole Ranch house, the oldest building in the area, from between 1870 and 1906. The site had water from a spring with a spring house built over it.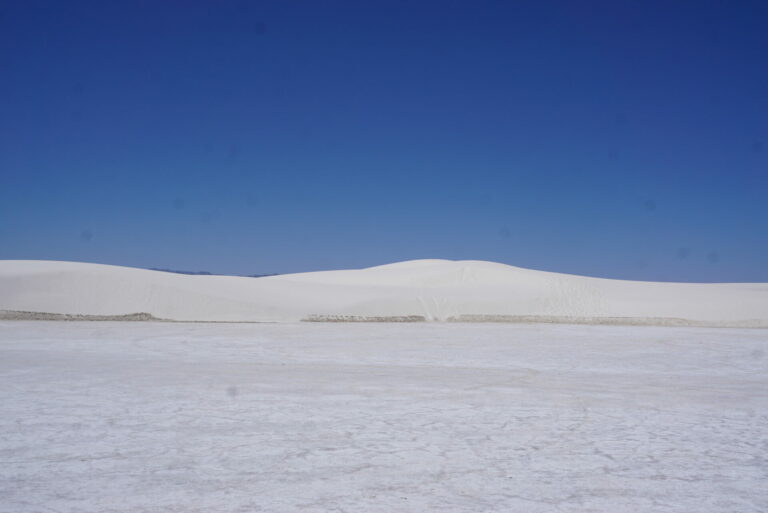 White Sands
One of the many white sand dunes.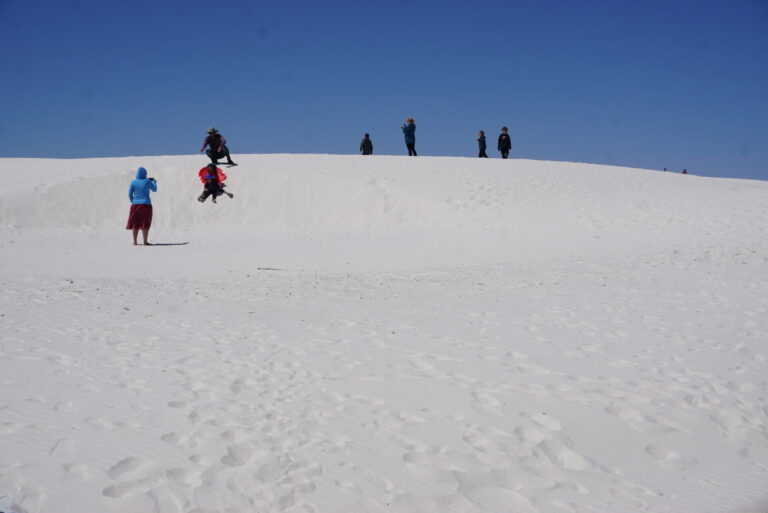 White Sands
Kids sledding on the dunes. The Visitor Center rents them out.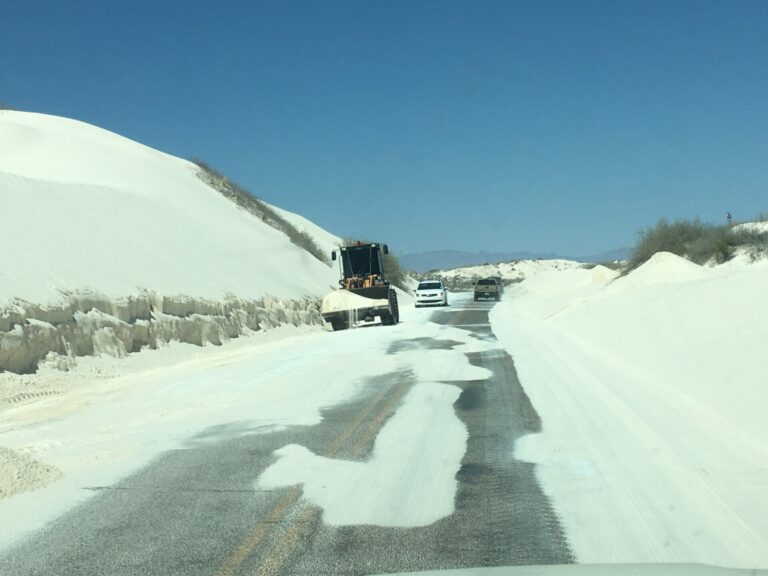 White Sands
Clearing the road after high winds the night before.