On the Road is a weekday feature spotlighting reader photo submissions.
From the exotic to the familiar, whether you're traveling or in your own backyard, we would love to see the world through your eyes.
arrieve
There are no roads to Machu Picchu. You either take the train from Ollantaytambo, or you hike the Inca Trail.  (Spoiler alert: We took the train.)
This is where it's very helpful to be part of a tour, as Machu Picchu tourism is becoming more regulated all the time.  You're only allowed one carry-on sized piece of luggage on the train; the rest of our luggage was stored for us and was waiting at our hotel when we got back to Cusco. You need a timed ticket to visit the site, and they sell out, so having all of the train, bus and entry tickets taken care of for us was very helpful.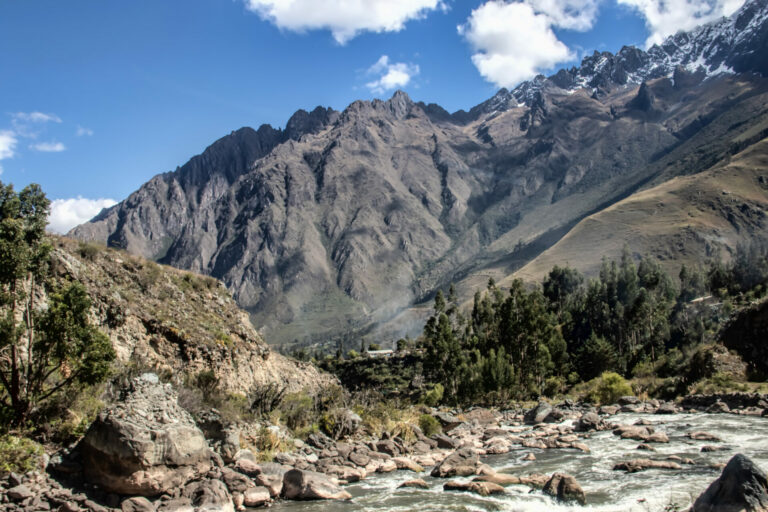 Sacred Valley, Peru
Another picture from the train, showing the Urubamba River and some snow-capped peaks.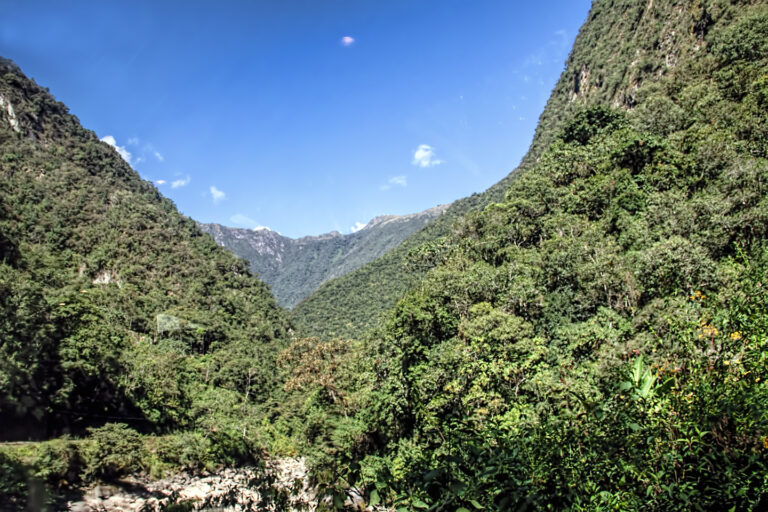 Near Machu Picchu, Peru
As you get closer to Machu Picchu, you move into the "eyebrow of the Amazon"–high jungle.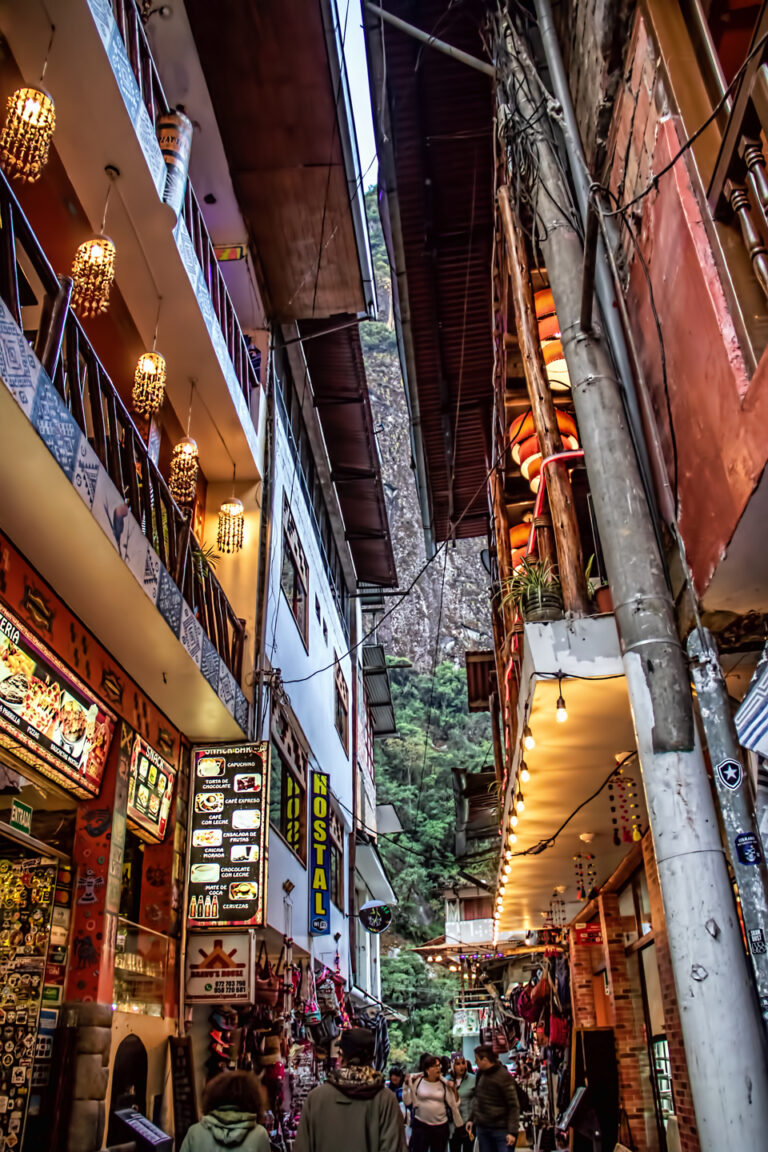 Machu Picchu Pueblo, Peru
I like the old name Aguas Calientes better, but calling the town Machu Picchu Pueblo makes it clear that it's definitely a tourist town—hotels, restaurants, shops—but also that it's a place that only exists as a way station to Machu Picchu. There are no cars in town, only the buses that go up the mountain. And since you're only allowed to bring one small suitcase, nobody is staying for long. (Many people actually do Machu Picchu as a day trip from Cusco.)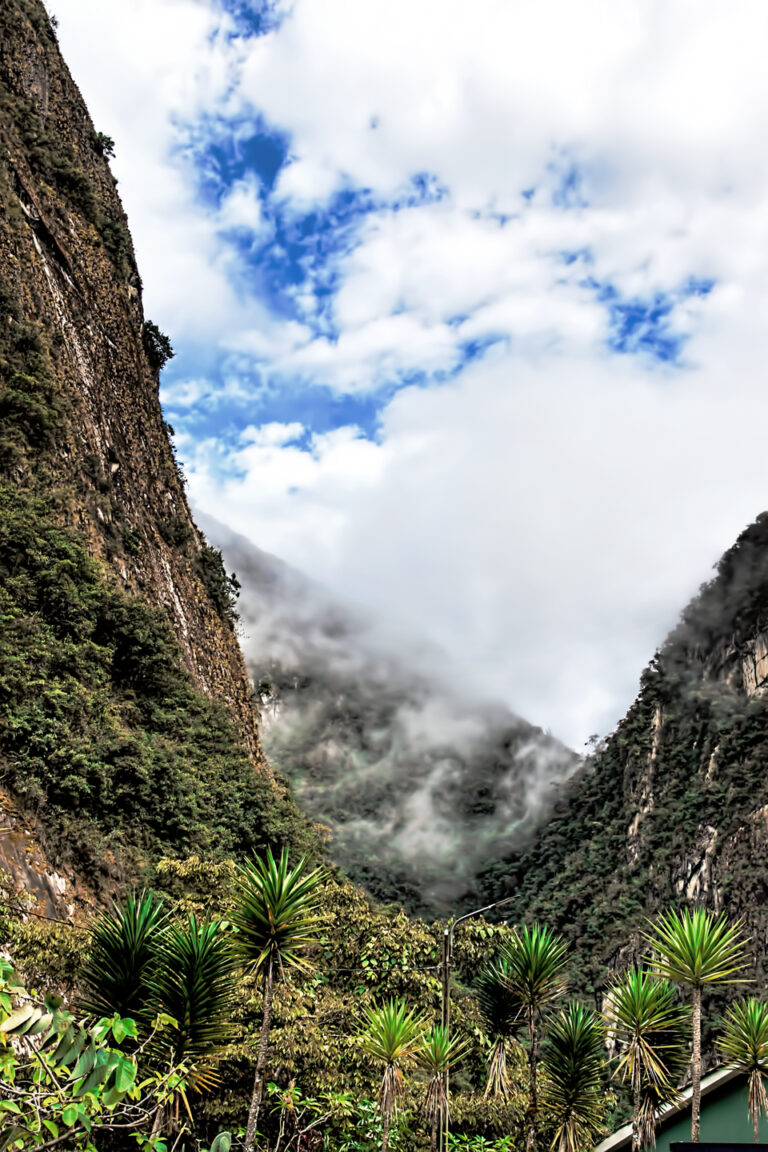 Machu Picchu Pueblo, Peru
Many of the mountains surrounding the town are basically vertical.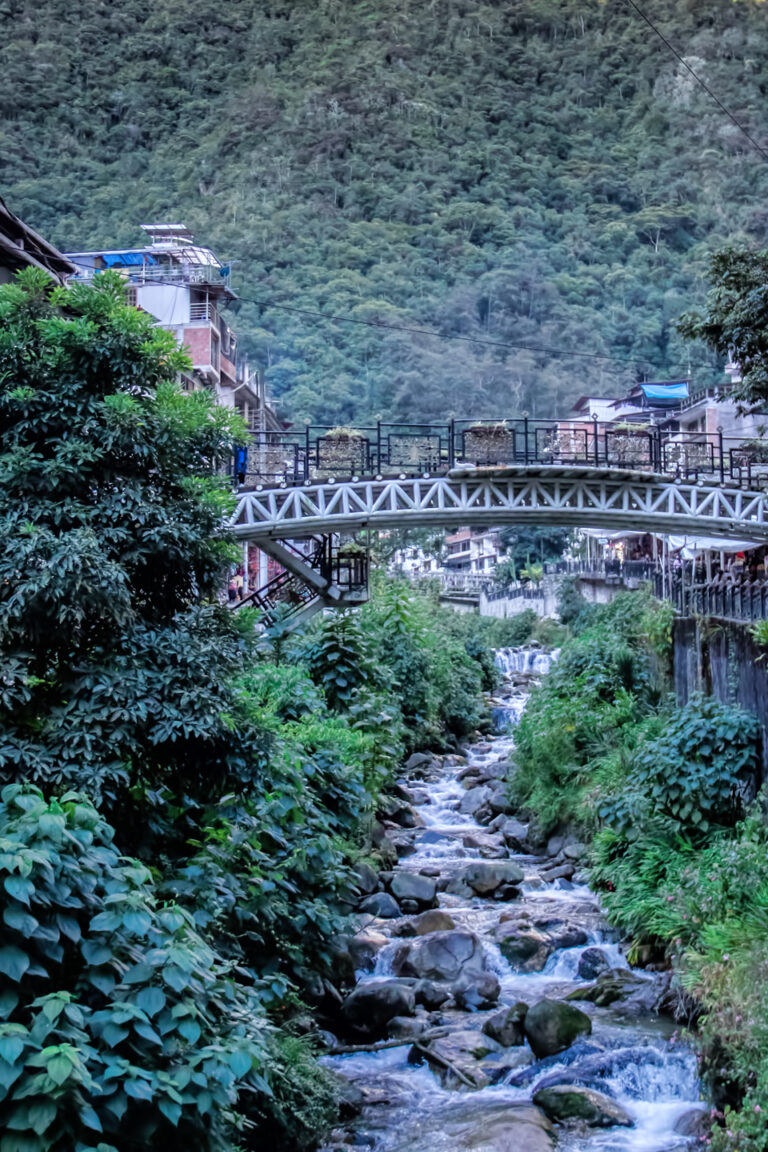 Machu Picchu Pueblo, Peru
The Urubamba River runs through the middle of town. June is the dry season, so I assume the river (which is a headwater of the Amazon) looks more impressive after some rain.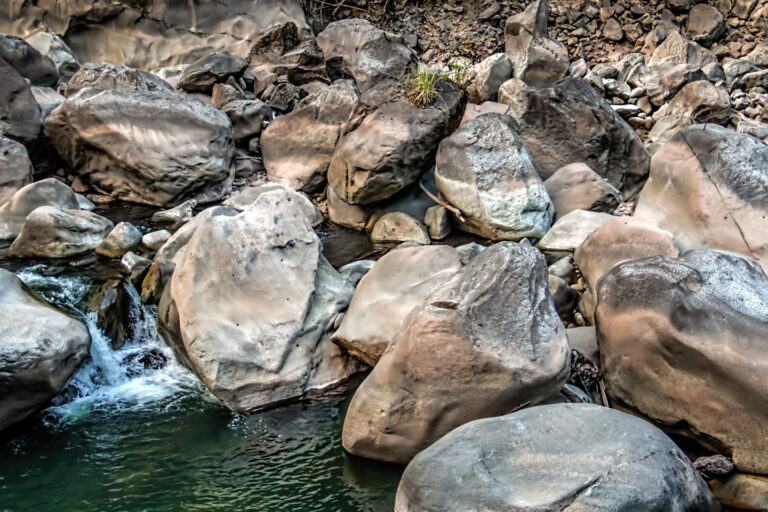 Machu Picchu Pueblo, Peru
I loved the shapes and colors of the stones in the riverbed.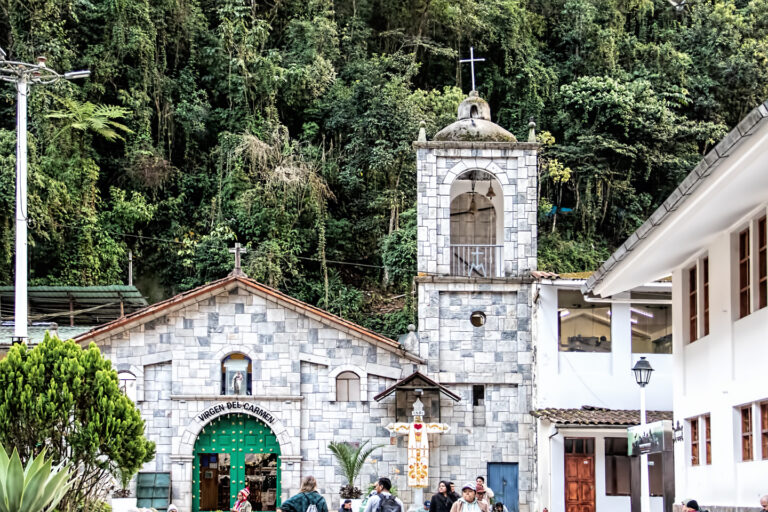 Machu Picchu Pueblo, Peru
The local church.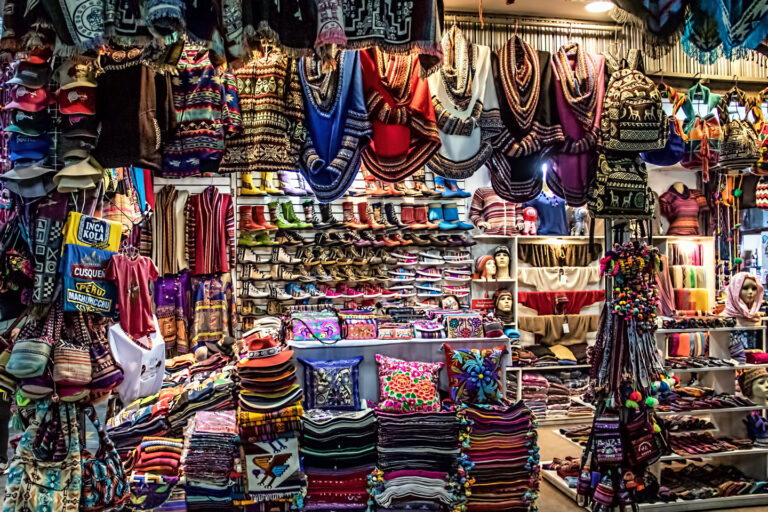 Machu Picchu Pueblo, Peru
A stall in the central market. If you're in the market for acid green hiking boots, this is the place to go.