arrieve
I don't really have many pictures from Cusco, so this is the final set.
Like Machu Picchu, Ollantaytambo was built by Pachicuti, the ruler who established the Inca Empire in the mid-1400's. (After he wiped out the original inhabitants, of course. It's easy to admire what the Incas created without having any illusions about them being Good Guys.) It's about an hour's drive from Cusco, and was both a ceremonial and agricultural center and Pachicuti's royal estate.
After the murder of Atahualpa, this was used as a fortress by Manco Inca, and was the site of the only victory of the Inca army against the Spaniards.
In some ways these ruins were more surprising than Machu Picchu. It's a fortress sitting in the middle of a village (where some of the houses and streets were also built by the Incas). You just pull into a parking lot and suddenly you're in the 15th century.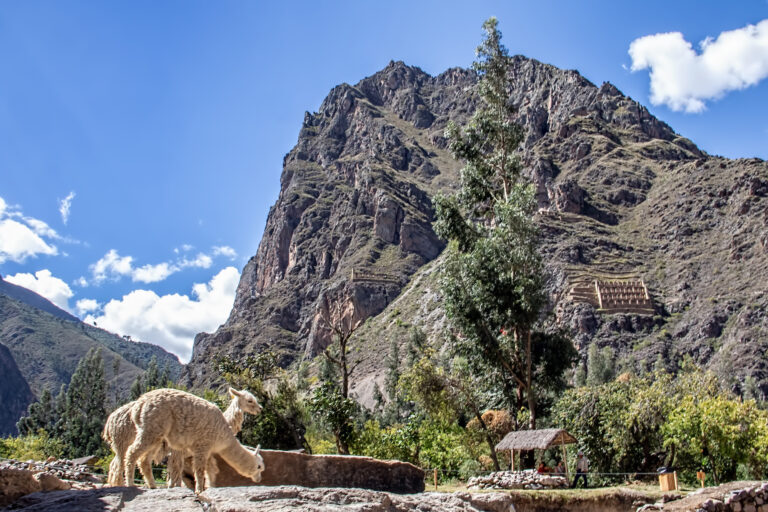 Ollantaytambo, Peru
A few of the locals wandering through the ruins. (Any excuse to feature more pictures of alpacas.)
On The Road – arrieve – Peru, Part 6: OllantaytamboPost + Comments (17)