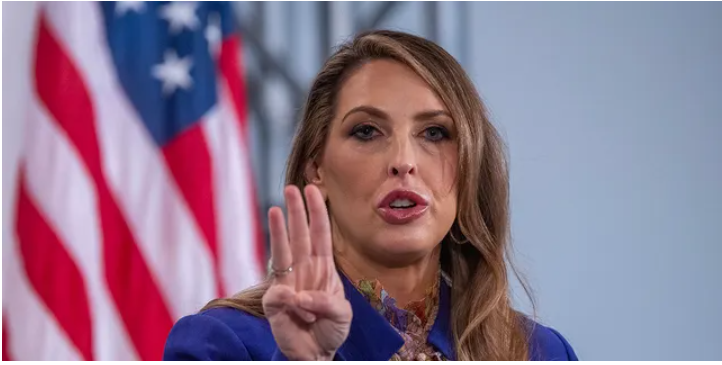 Remember when Mitt Romney's genius niece asked Repub presidential aspirants to sign a pledge that they would support the party's eventual nominee as a condition to appear in the debates? Yeah, it's not going so well. The leader of the motley pack (by a lot!) won't sign: (NBC)
"I wouldn't sign the pledge," Trump told host Eric Bolling. "They want you to sign a pledge, but I can name three or four people that I wouldn't support for president. So right there there's a problem."

Trump declined to name the candidates he wouldn't support, but criticized both former Arkansas Gov. Asa Hutchinson and former New Jersey Gov. Chris Christie whom he said would both "ask me nasty questions." The two former governors have been sharp critics of Trump, the GOP front runner in the polls.

During the interview, Trump also said he would announce next week whether he will participate in the Aug. 23 debate in Milwaukee, though a refusal to sign the loyalty pledge would make him ineligible under the RNC's criteria.
Spoiler alert: he won't participate, and McDaniel gave him an out with the pledge stunt. She has no idea just how scorched earth Hair Furor is going to go on her party unless it giftwraps the nomination and presents it to him on a silver platter with a nice red bow.
Speaking of stunt pledges, Nikki Haley continued her campaign o' cringe with a showy flourish when she signed the so-called "Beat Biden" pledge: (Fox — no link because fuck them!)
Hammering down on a point she has made in the past, Haley crossed out President Biden's name in the pledge and wrote, "President Harris," signaling that she believes this race is not against Biden in the long run and instead against Vice President Kamala Harris.

"I have said, and I say it to every Republican candidate who's going to get on that debate stage, I will support the Republican that comes out of that. Certainly I want it to be me, but I'm gonna support the Republican because I don't believe that America can afford President Kamala Harris and we need to remember that."
I figured all the hopefuls would turn on Ron "Dead Bounce" DeSantis in Trump's absence, but maybe Haley is angling to be the VP of whoever emerges, so she'll bare fangs at Harris instead. Haley's rhetoric on the stump is similar to that of DeSantis:
The only woman in the GOP race, Haley has said transgender students competing in sports is "the women's issue of our time" and has drawn praise from a leading anti-abortion group, which called her "uniquely gifted at communicating from a pro-life woman's perspective."
Meanwhile, women nationwide, including in red states like Kansas and Ohio, are telling Repubs what's really "the women's issue of our time." And it sure as hell isn't trans kids trying to play sports, all of whom would probably fit into a single Cheesecake Factory restaurant with plenty of room to spare. These people are mind-bogglingly out of touch.
A TPM reader pointed out that the Repub reaction to finally overturning Roe is similar to their response after the Bush admin knocked over Iraq. Neocons schemed to topple Saddam Hussein for a decade, but when the smoke cleared, the reaction was: Uh, now whut?
Moral of the story: don't expect a building plan from a wrecking ball.
Open thread.