I loved the tweet from SilverMercury and wanted to savor it with a post title.
We certainly live in interesting times.  The hearing about the Protective Order starts this morning at 10 am Eastern time.  I know Judge Chutkan set Aug 28 for announcing the trial date, but I wonder if there will be any reference today to the trial date proposed by Jack Smith?
I love days when a woman of color and great power gets to decide the fate of an old racist impotent orange man.

— SilverMercury (@LabelleMercure) August 11, 2023
There is also speculation about CIPA by Marcy Wheeler and others, related to the Jan 6 / Coup Case, but I don't really understand the references.  Does anyone know what that's about?
I also never expected (fake) Jack Smith to be sweet.  Here's a screen capture so you can read the whole thing without clicking.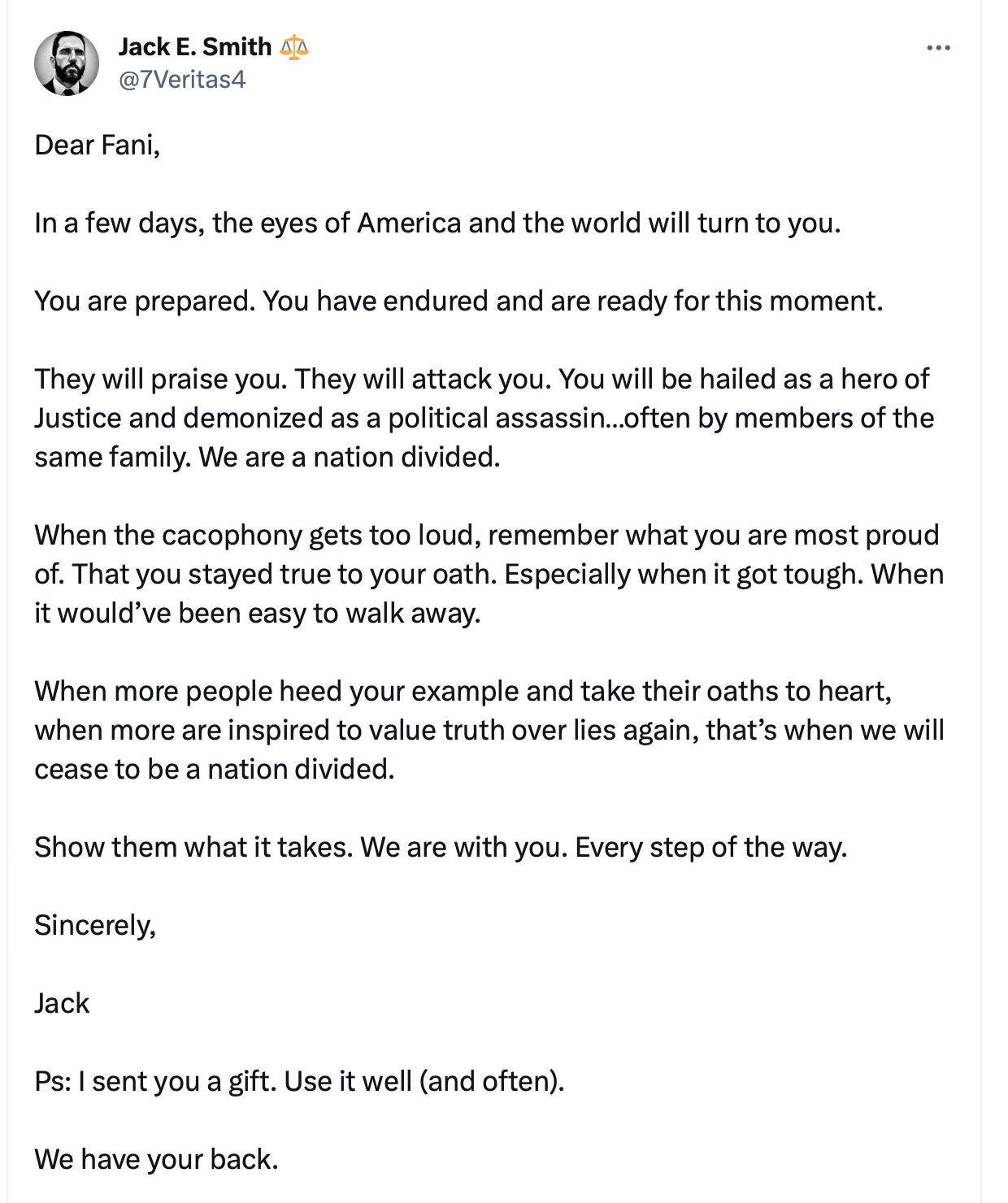 I confess to wondering what exactly he is referring to when he said "gift".  I also wonder how any of us are able to get any work done when there is so much going on!
Open thread.