On the Road is a weekday feature spotlighting reader photo submissions.
From the exotic to the familiar, whether you're traveling or in your own backyard, we would love to see the world through your eyes.
Elma
I made a second trip to Italy in February 2011. It was sponsored by the Wisconsin Alumni Association. "If you want to be a Badger, just come along with me…" It was a week in Rome with side trips to other points of interest.
The week of Badgers in Rome included a train trip for a day in Florence. As I had done a day in Florence before, I really wasn't interested in that. It turned out to be a good call, since the rain poured on them for the whole day. Anyway, I hooked up with a couple from our group for a day trip to Naples and Pompeii.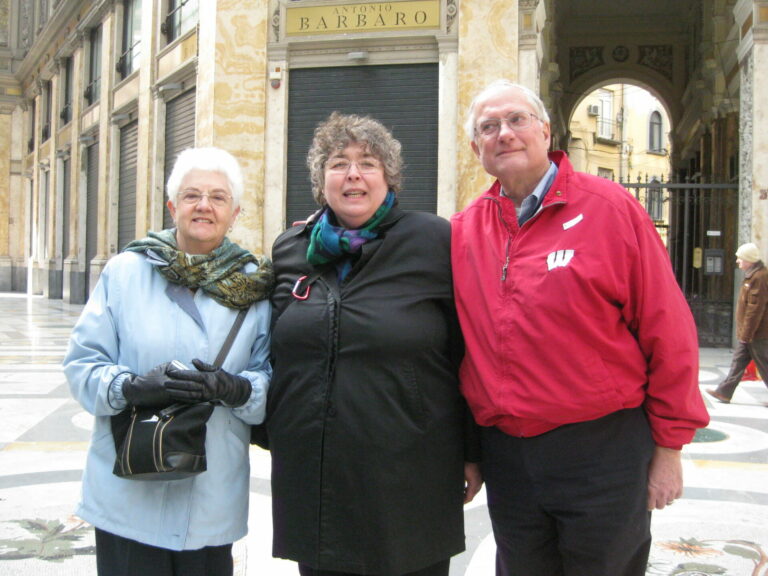 Naples Italy
I had spotted Jeri and Joel as fellow Badger travelers in the boarding area at O'Hare. Joel always wore his Big Red W jacket. They became good friends. Since neither Joel nor my husband were much into international travel, Jeri and I traveled the world together until she passed in 2019.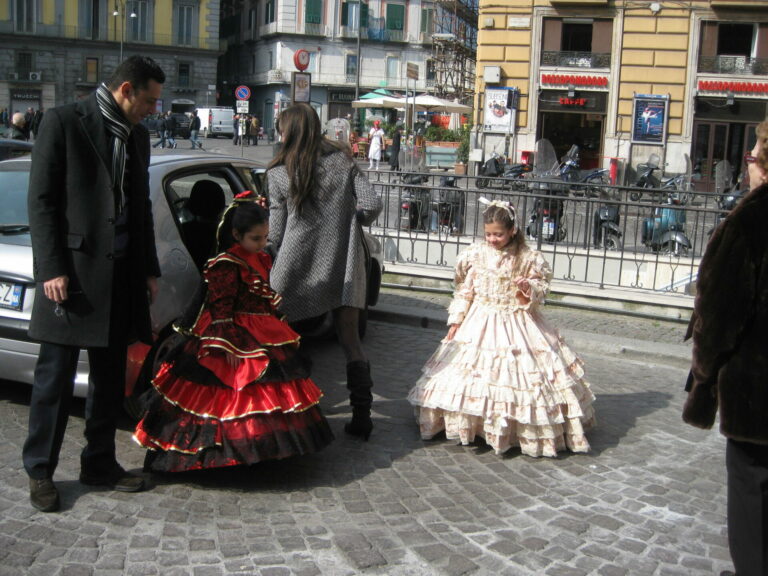 Naples Italy
As we were coming into Naples by bus, there was a thick fog obscuring the view of the Bay. Our plucky guide told us to "imagine that there is the Bay of Naples and imagine that in the Bay there is the Isle of Capri." Um, not so much. The fog lifted a bit later, which was good because there was some sort of children's festival that day. We saw kids dressed in mostly American style Halloween costumes, Buzz Lightyear, Wonder Woman, etc. I'm not sure that these little girls wouldn't have been happier with a Wonder Woman, but their adults seemed very proud.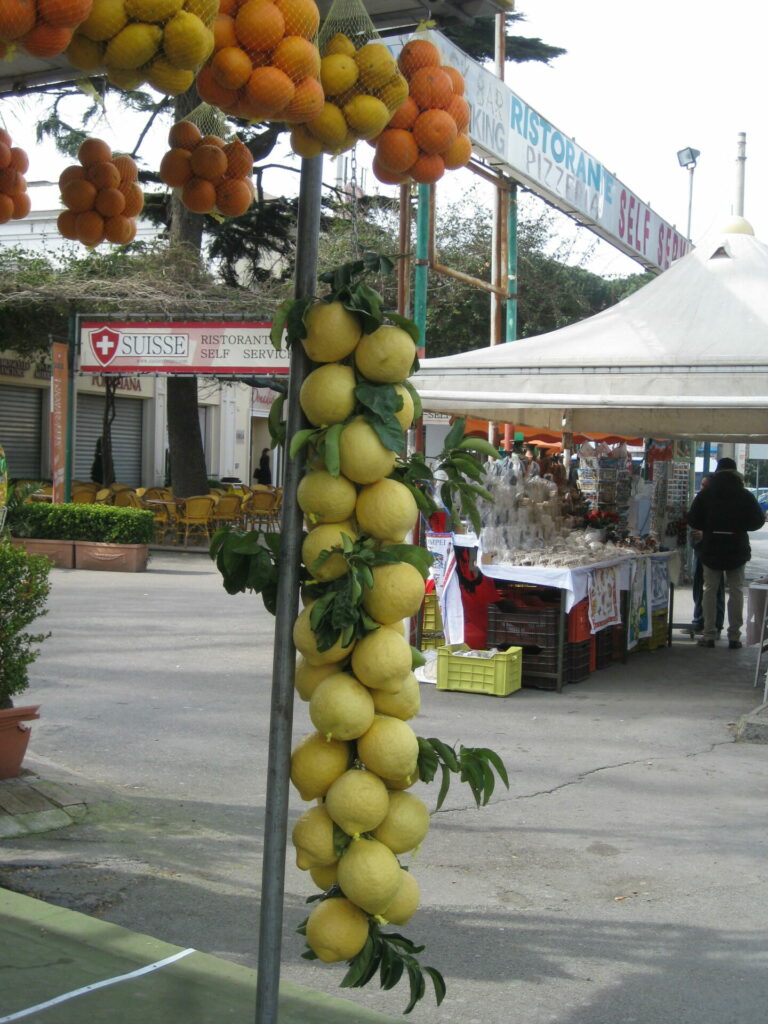 Naples Italy
After a quick look around Naples, we drove out to Pompeii for lunch and a tour of the archeological site. These fabulous giant lemons were everywhere. I got a tiny bottle of lemoncello as a souvenir.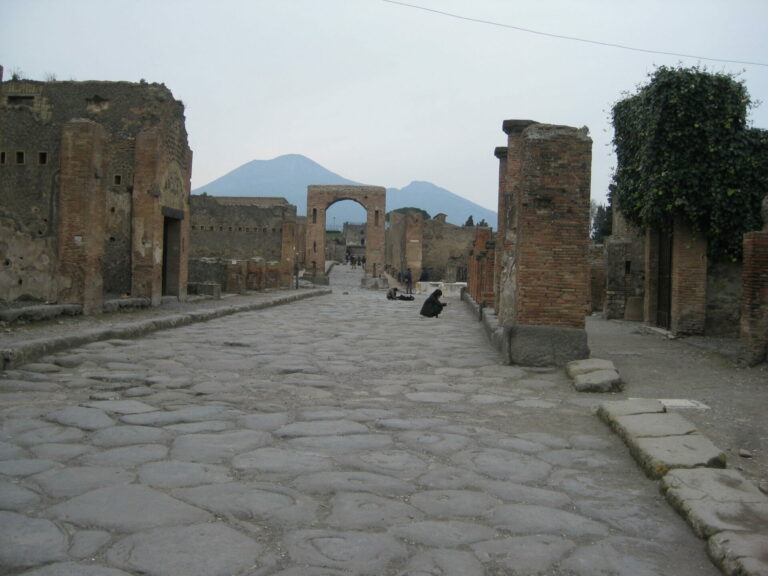 Pompeii
Vesuvius dominates every vista.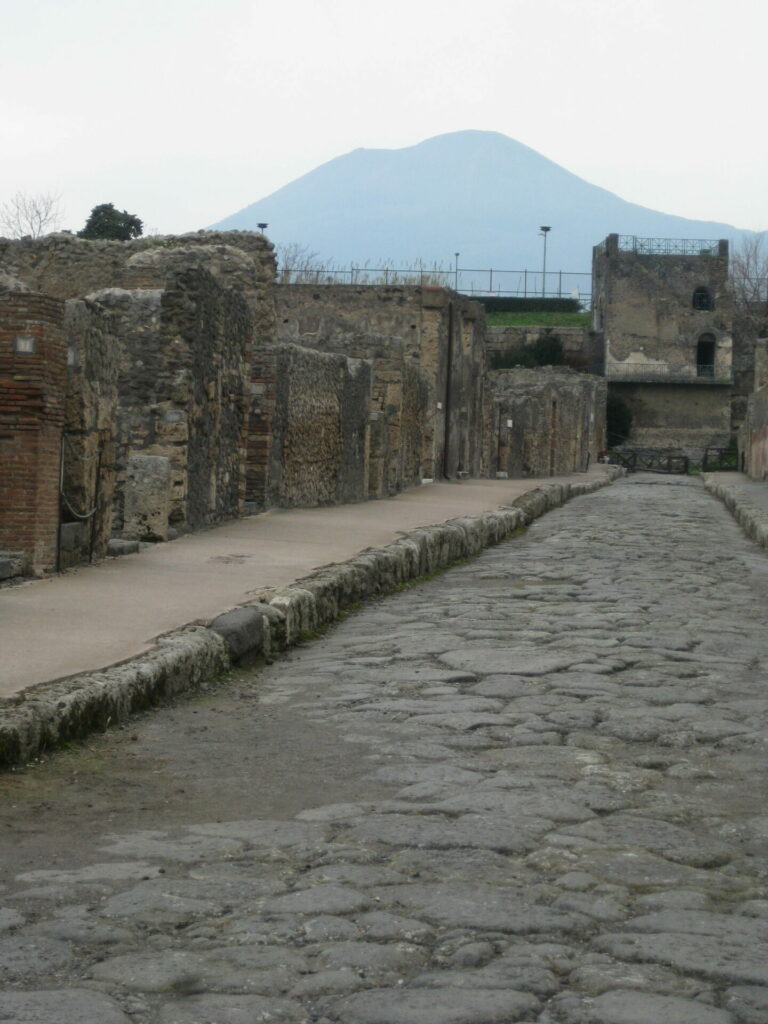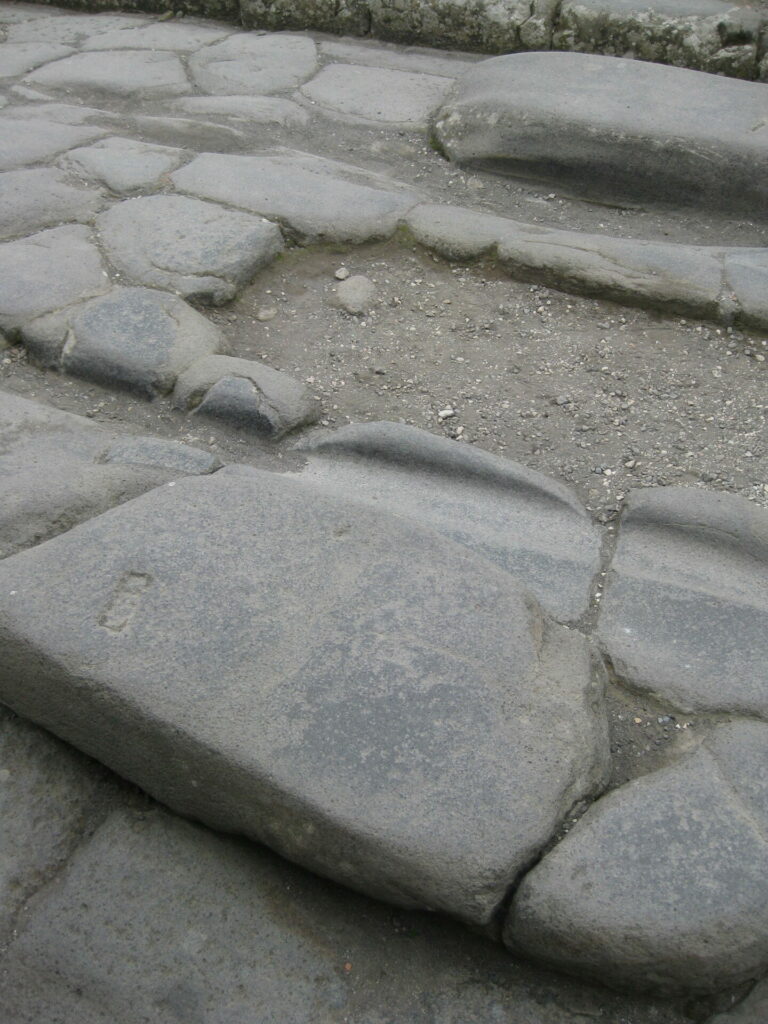 Pompeii
Ruts worn into the pavement by wagon wheels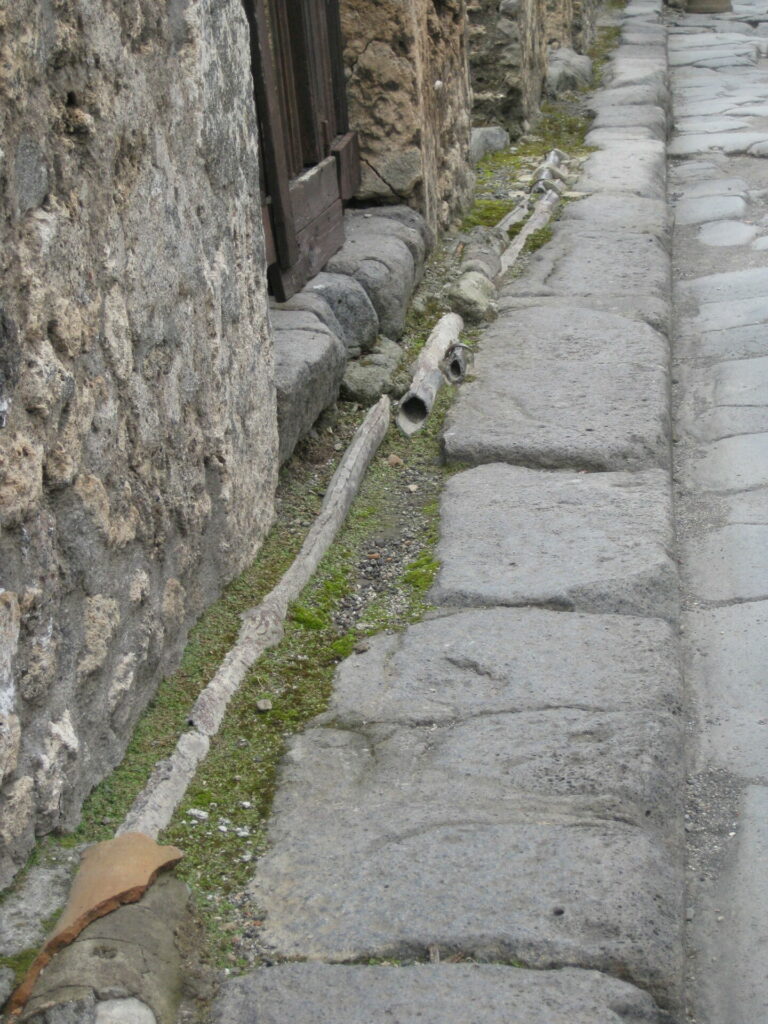 Pompeii
Lead pipes carried water to the private residences and public fountains.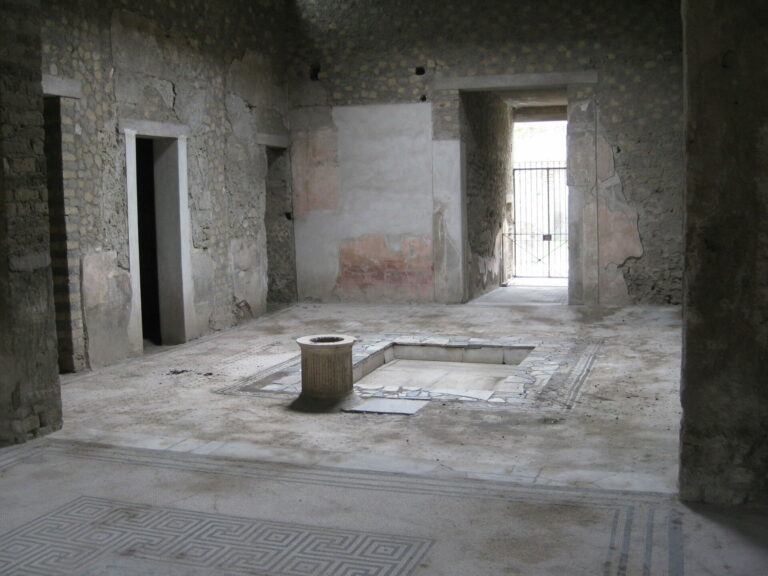 Pompeii
The atrium of one of the larger houses. It was open to the sky and the little pool would have been filled by the rain.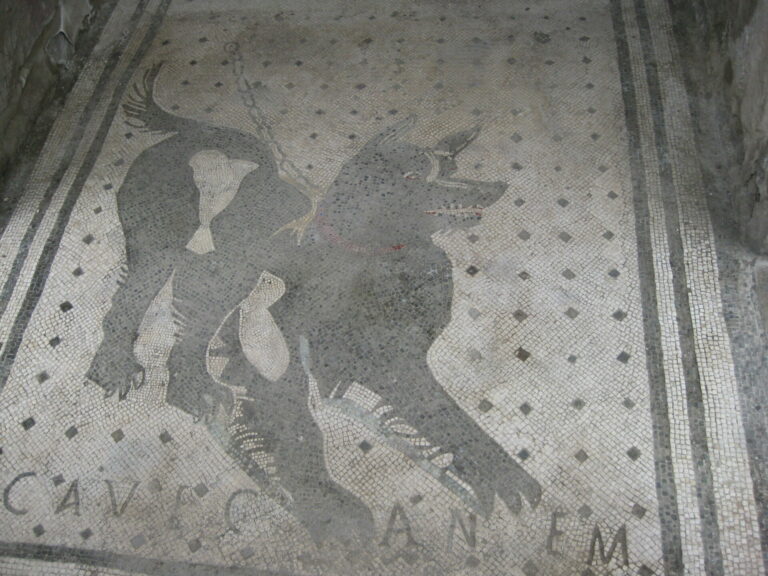 Pompeii
Beware of the dog.