On the Road is a weekday feature spotlighting reader photo submissions.
From the exotic to the familiar, whether you're traveling or in your own backyard, we would love to see the world through your eyes.
arrieve
I made it to Machu Picchu! The day before, when I'd been lying on a bed in a clinic in the Sacred Valley sucking on oxygen, I'd been resigned to missing Machu Picchu. I hated to come so far and not see the main attraction, but I didn't see how I could keep going.
But here I was. And, since I apparently couldn't go 24 hours without any drama,  my digestive system had chosen this particular day to throw a tantrum. Since there are no bathrooms inside Machu Picchu I decided not to take any chances, and so while the rest of my group did the long circuit of the ruins, including the top levels, I stayed below, closer to the exit, just in case.
Machu Picchu, Peru
I took this picture from the bus going up the mountain. (The road was basically a series of steep switchbacks and taking pictures distracted me from the lack of guardrails.) You can see the Urubamba River in the valley far below.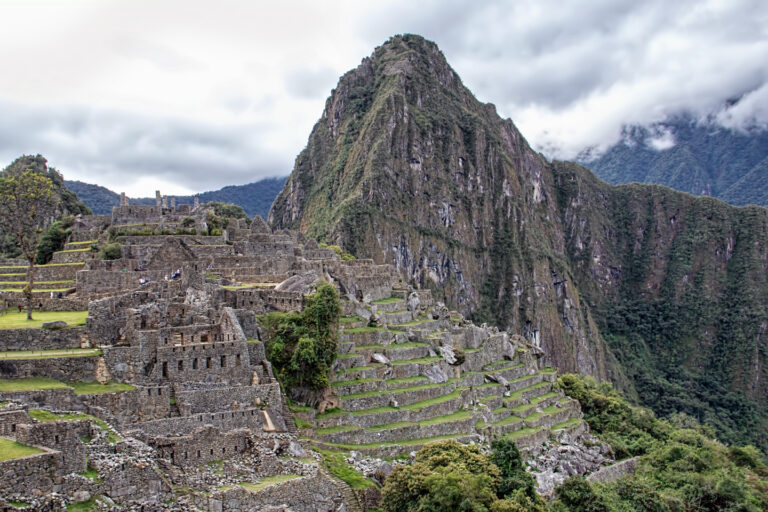 Machu Picchu, Peru
There have been a few times in my life where I was stunned by my first glimpse of a place, where I thought, Oh my God, there it is! I'm actually here! The first sight of Petra through the narrow canyon walls was one such experience. Mont St-Michel, rising above the waves. The pyramids. And now, Machu Picchu.
Staying on the lower circuit turned out to have huge advantages. I was mostly alone. A few single tourists, and two couples with their guides wandered by, along with several llamas, but I got to spend as much time as I wanted sitting on a bench and looking at this view by myself.
It wasn't what I had expected, and I was a little disappointed at first that I didn't see everything, and get the "classic view" photo looking down over the site. But when I talked with other members of the group afterwards and described how I had found being at Machu Picchu almost a spiritual experience, they talked about how crowded and noisy it was, and that they didn't have time to appreciate all the views.
But I did. Maybe I'll even go back some day, but I don't have to.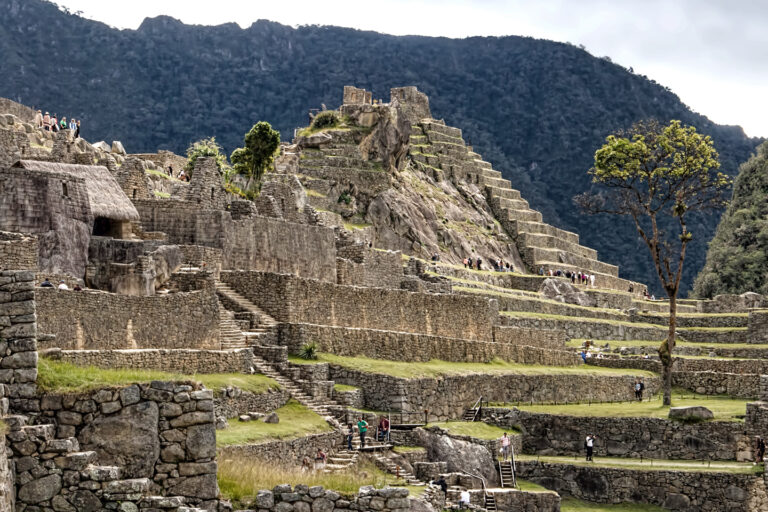 Machu Picchu, Peru
The holiest spot in Machu Picchu was atop that pyramid.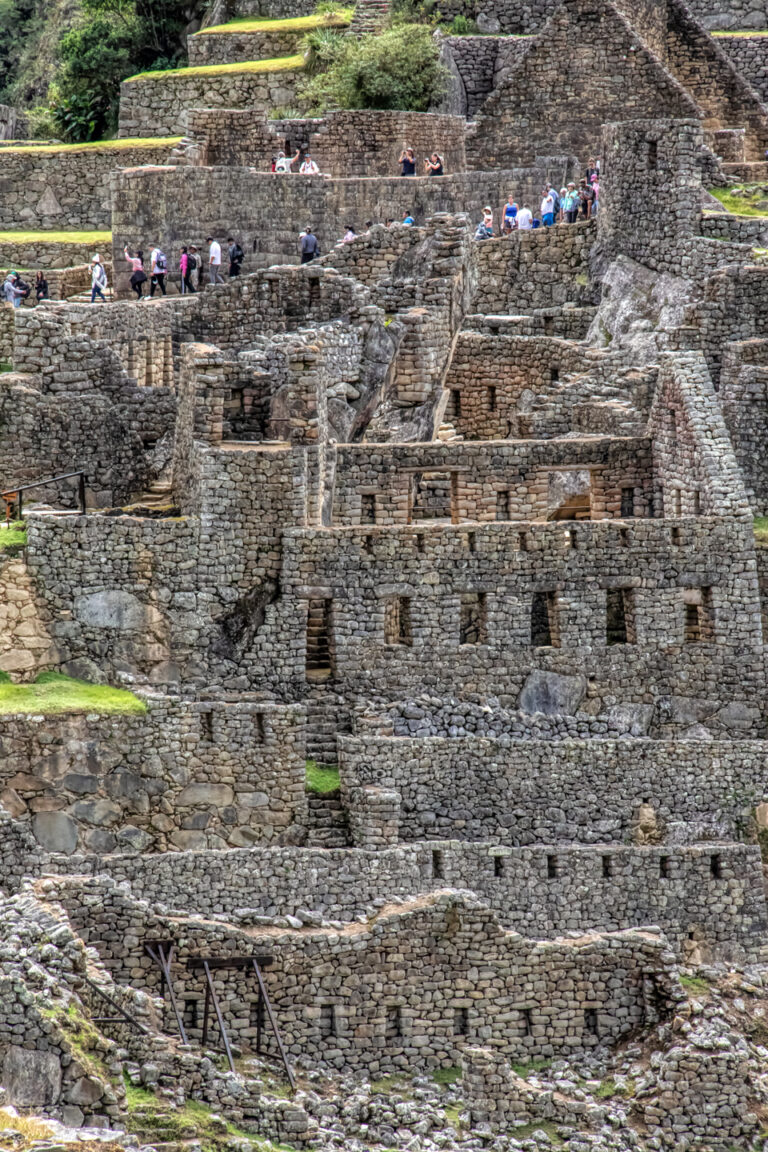 Machu Picchu, Peru
The Incas definitely had a talent for stonework. They had no written language and didn't use the wheel, but I've sometimes read that they didn't have metal tools, and it turns out that isn't true. They didn't have iron or steel, and they seem to have thought of metal as a religious material rather than a practical one, but they did have bronze tools, including knives. At Machu Picchu they built with the stone that was already on the mountain, and if you look closely you can see that only one of these walls uses the perfectly shaped and fitted ashlar masonry you see in some of their buildings. Still, to have cut all of this stone using only stone or bronze tools is mind-boggling.
Slightly off topic: While I was in Peru I read a novel called Civilizations, by Laurent Binet. It's an alternate history, where Atahualpa conquers Spain instead of the other way around. It's written in the style of a contemporary historical account, and so there wasn't the world-building or character development I would have liked, but it was very clever and it was amusing to see Europe (now "the New World") through Atahualpa's eyes. (One of his generals dreams of being the first to "discover" Italy. Jesus, aka The Nailed God, is "a local fable.")
The novel's version of events is possible because a daughter of Erik the Red flees Greenland after a murder and sails south to Central and South America, where the Norsemen show the natives how to find and use iron. When Columbus turns up a few centuries later, he and his men are killed and Atahualpa uses one of his abandoned ships as a model to build his own. The Incas could live without a written language or the wheel, but if they'd had steel, history might have been very different.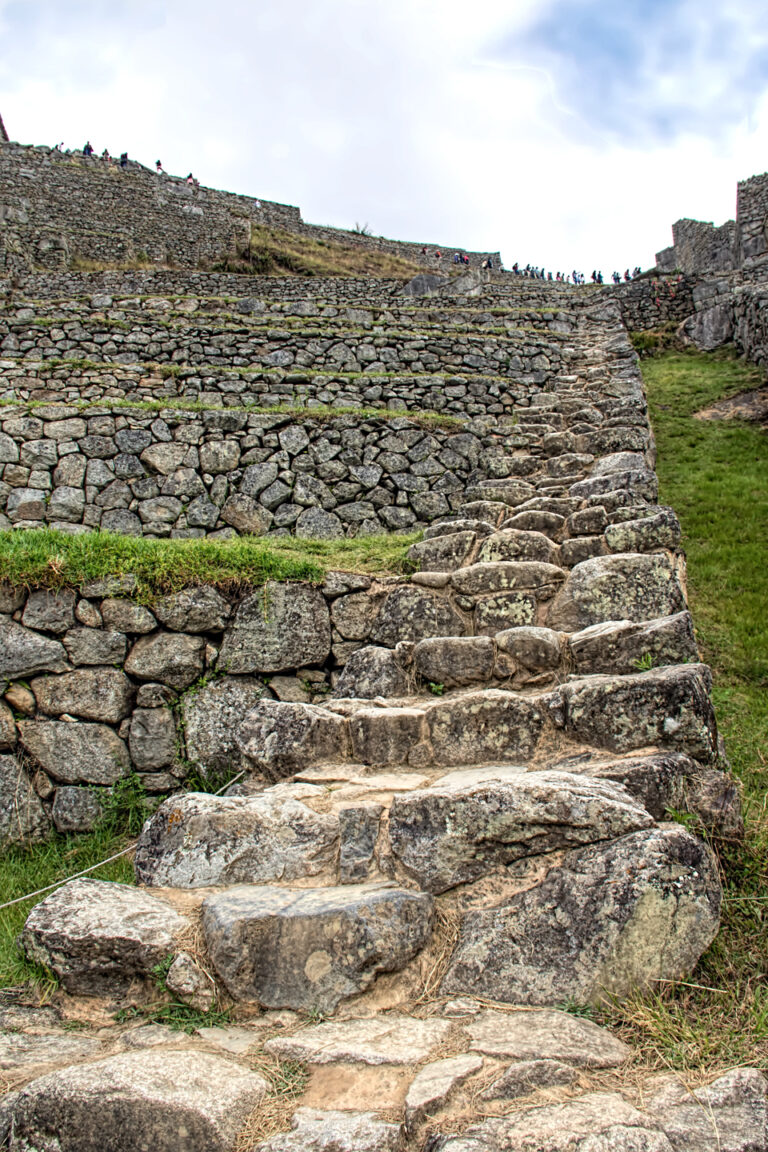 Machu Picchu
Stone steps. You can see why you wouldn't want to have to run down several flights of these in a real hurry.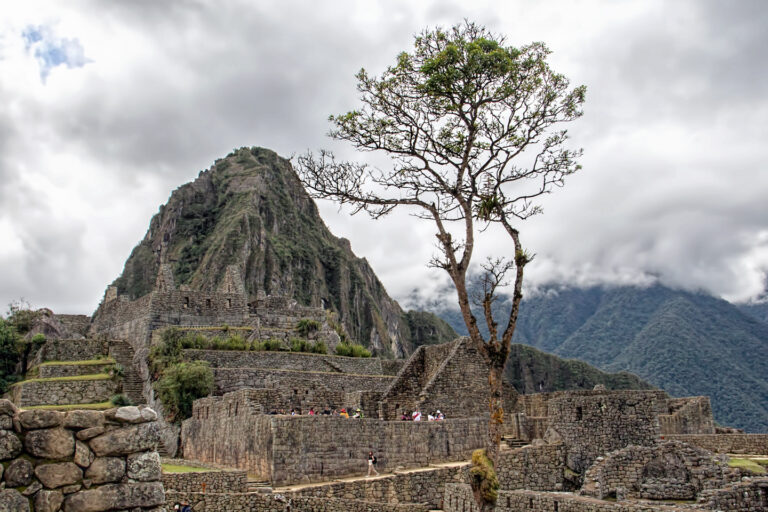 Machu Picchu, Peru
I spent a lot of time looking at this view as well.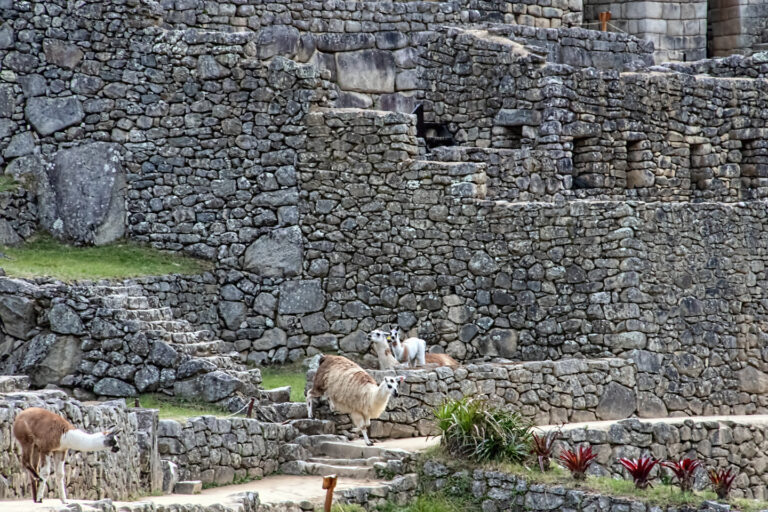 Machu Picchu, Peru
The llamas think they own the place.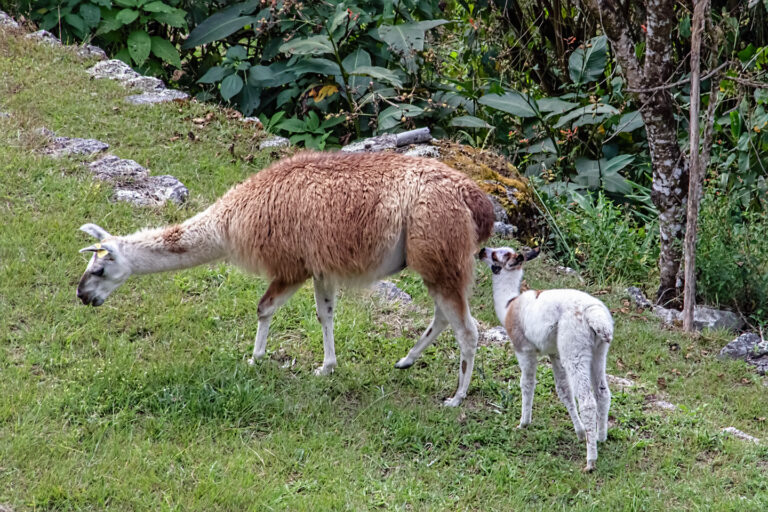 Machu Picchu, Peru
Llama baby! It was trying to nurse but every time it latched on, Mom would move on to a more promising patch of grass and baby was left running after her to try again.