On the Road is a weekday feature spotlighting reader photo submissions.
From the exotic to the familiar, whether you're traveling or in your own backyard, we would love to see the world through your eyes.
Happy Monday!  Here's a peek at our schedule for On the Road this week.
If I'm not mistaken, this is the first On the Road submission from Winter Wren.  Welcome!  (Love the nym!)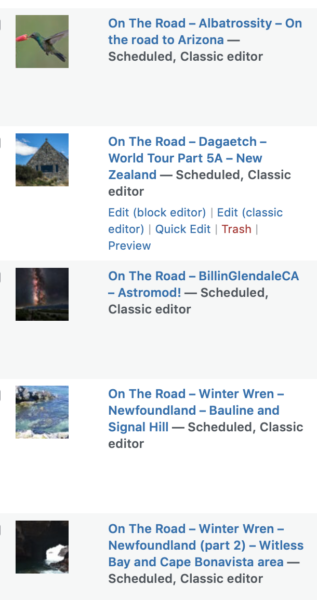 Albatrossity
Southeastern Arizona in August sounds like a very bad vacation destination to most folks, but birders know that it is ideal for a lot of reasons. First among those is that it is the peak of hummingbird migration and vagrancy season, when you can see 10-15 species of these flighted jewels pretty easily. It is also monsoon season, and the regular thunderstorms cool things off reasonably well, contrary to most people's notions about Arizona in August. So I made plans to head down there in mid-August, driving through the states of KS, CO, UT and AZ on the way.
I did get lots of pictures of hummingbirds, but this initial batch will only include one of those (to whet your appetites for more!), along with some of the birds and scenery I saw along the way.