On the Road is a weekday feature spotlighting reader photo submissions.
From the exotic to the familiar, whether you're traveling or in your own backyard, we would love to see the world through your eyes.
Dagaetch
After two months in Southeast Asia, I was eager to get out of large cities, away from the crowds and the heat and the noise. New Zealand had always been the next intended destination. I was able to find a flight that, with a brief layover in Singapore, took me to Christchurch on the south island.
Whenever I get asked if I had a favorite place from this trip, without hesitation, I will immediately say New Zealand. The natural beauty is simply beyond comparison. I spent a month there with a rental car, driving around, and…I still miss it, honestly. I enjoyed almost all of my destinations on this trip, but NZ is the one place that I would go back to without a single moment of hesitation or even planning. And I'm making you all relive it with me over the next four posts :).

outside Christchurch, NZ
I spent a couple of days in Christchurch getting my legs under me, arranging a rental car for the next month, and generally adjusting to a very different environment. While there, I connected with a local photographer through a shared forum, and he was kind enough to drive me around to some favorite spots and give me some tips on where to go. This image, one of the first I took in NZ, was a most excellent start to my time.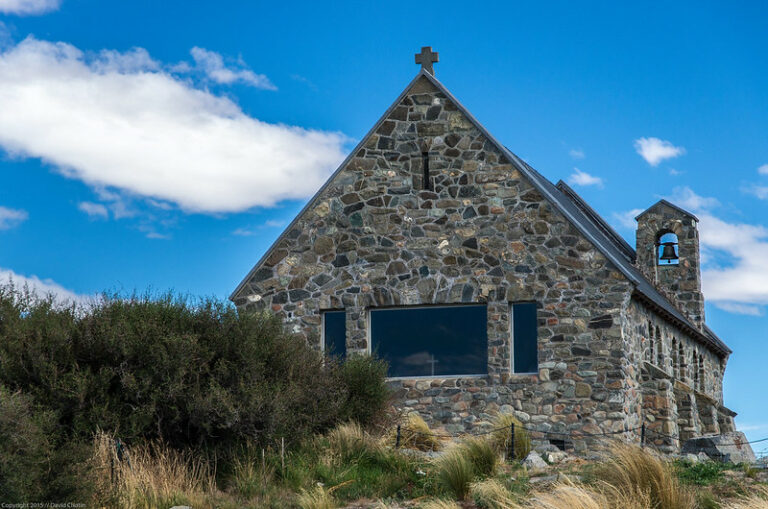 Lake Tekapo region, NZ
The Church of the Good Shepherd in the Lake Tekapo region was on my way to my next destination, so I stopped for a stretch and a photo. It struck me as a place that would be very conducive to worship; peaceful and contemplative.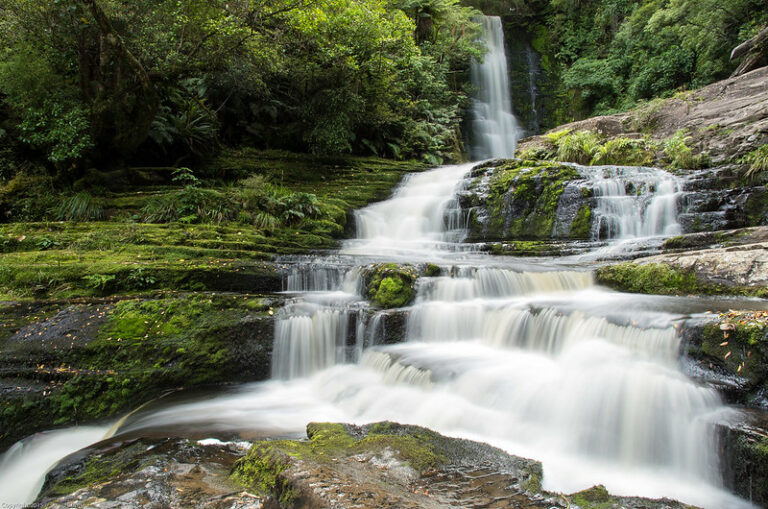 McLean Falls, Catlins, NZ
(These aren't in strict chronological order, sorry.) I drove a loop known as the Southern Scenic Route, while granting myself permission to turn off wherever I felt like it. This is McLean Falls on the Tautuku River in Catlins Forest Park, and I spent a delightful hour there playing with my camera and just enjoying the scenery.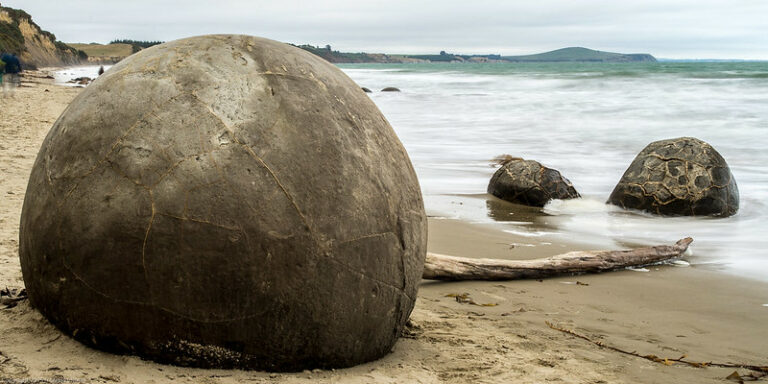 Otago coast, NZ
The Moeraki Boulders are very cool. This was maybe 4 days into my drive around the country, and I was thoroughly enjoying the freedom to just go places and see things, no real planning required.

Aoraki/Mt Cook National Park, NZ
My first 'destination' after leaving Christchurch was Aoraki/Mt Cook (specifically, the hostel there). There's a single road into the park, and it wasn't heavily traveled. Here, I pulled my car over to the side and set up a tripod in the middle of the road. I love this image, and have a large print in my hallway. It was very emblematic of how I felt at that particular point in my journey; an open horizon in front of me, with only the journey to contemplate.

Aoraki/Mt Cook National Park, NZ
The entire Mt Cook park is, of course, phenomonal. I wasn't equipped for (or honestly interested in) any serious hiking, but this was a mere 45 minutes or so walk from the hostel where I was staying. After the intensity of Southeast Asia, the open quietitude here was a relief; I could feel myself loosening up and regaining some of my equilibrium.

Aoraki/Mt Cook National Park, NZ
Also Mt Cook. It doesn't come across beautifully at lower resolutions, but the sheer scale of everything was impressive. So many things, all visible at once.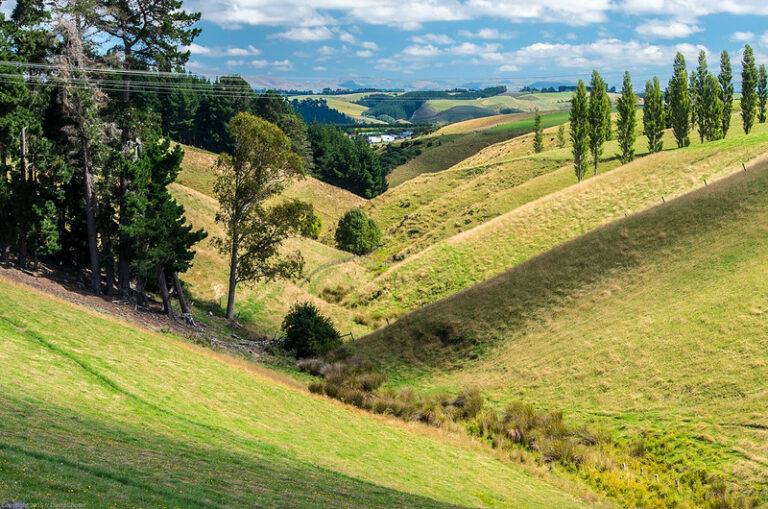 somewhere, NZ
This picture was literally taken from the side of the road. And that would continue to be my experience in NZ; so much beauty, so completely accessible. And fortunately, the roads were relatively low traffic, so my constant head turned and slow going didn't have any negative impact!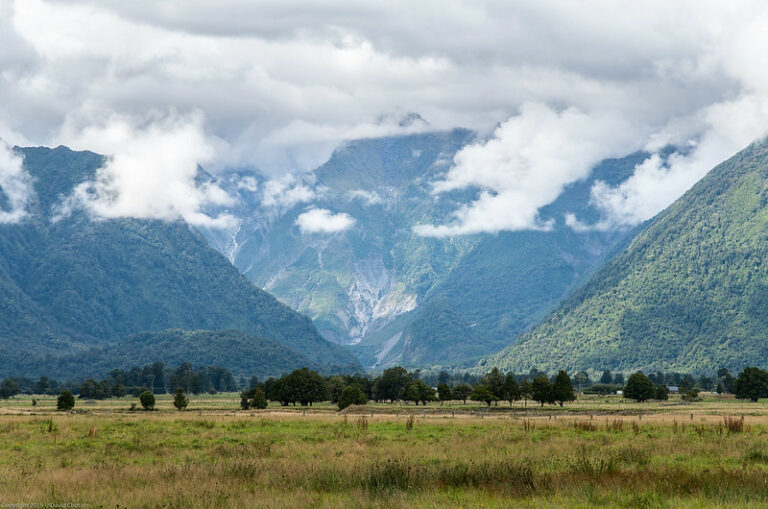 somewhere, NZ
Another photo at the side of the road. I was tooling along, behind a truck if memory serves, when I casually glanced to the side and saw this epic scene. Spent the next 10 minutes trying to turn the car around and go back. I absolutely adore these grand sweeping moments, when your entire field of vision is encompassed with natural beauty and a sense of the timelessness, and power, of the Earth.