On the Road is a weekday feature spotlighting reader photo submissions.
From the exotic to the familiar, whether you're traveling or in your own backyard, we would love to see the world through your eyes.
It's Albatrossity Monday!  No surprise there.
Then we go to the farmers's market on Tuesday before heading back to New Zealand!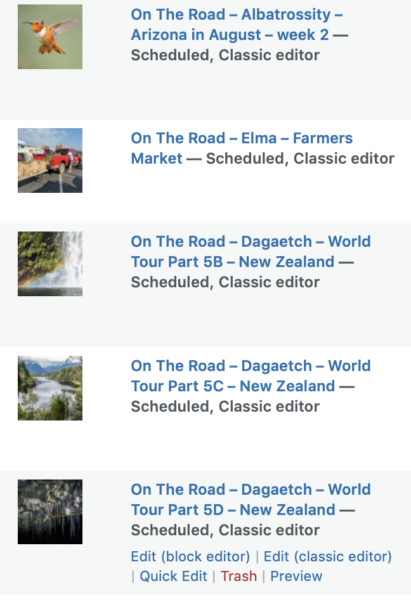 I hope everyone has a good week!
Albatrossity
The second batch of photos from my trip to Arizona in August does have a few birds that are not hummingbirds, but is mostly hummers. As my friend Sheri Williamson notes, hummingbirds are the "gateway drug to birding"; this week and next you just might get hooked. I also need to thank Sheri for her help with IDing some of these jewels. I have a lot to learn about hummingbirds and she has the knowledge of a deity and the patience of a saint.