Medium Cool is a weekly series related to popular culture, mostly film, TV, and books, with some music and games thrown in.  We hope it's a welcome break from the anger, hate, and idiocy we see almost daily from the other side in the political sphere.

Arguments welcomed, opinions respected, fools un-suffered.  We're here every Sunday at 7 pm.
As you no doubt recall, the last series with Subaru Dianne was a huge hit, so we have brought her back for an encore.  Hopefully, the first of many!
So it's Josephine Tey night on Medium Cool, with Subaru Dianne!
I'll let SD take it from here!  Let's give her a warm welcome!
Josephine Tey, Part I
discussion with Subaru Dianne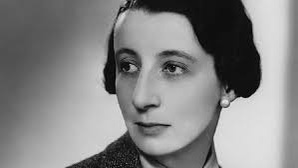 Slight schedule change, my fellow Medium Coolios. At Water Girl's suggestion, we're expanding the Josephine Tey discussions from two sessions to three, so we can devote an entire evening to her masterwork The Daughter of Time and its lasting influence.
So the new schedule is:

July 30 — four mystery novels featuring Detective-Inspector Alan Grant

August 13 — three (more-or-less) "stand-alone" mysteries

August 27 — the enduring legacy of The Daughter of Time
Tonight, let's talk about four of her Alan Grant mysteries:
The Man in the Queue, 1929 (originally published under the pseudonym Gordon Daviot)
A Shilling for Candles, 1936
To Love and Be Wise, 1950
The Singing Sands, 1952 (published posthumously)
(I don't include The Franchise Affair here — Grant is a minor character in that book, and we'll discuss it in two weeks along with the non-Grant Miss Pym Disposes and Brat Farrar).
Alan Grant is an agreeable character with some very human flaws, making him much more relatable than, say, Christie's Hercule Poirot. And all of Tey's works (like Sayers's) explore character and human relationships, sometimes relegating plot to a secondary consideration.
Have you read any of Tey's mysteries? If so, please tell us what you admire (or don't) about her books. And if she's new to you, I hope you'll be intrigued enough to give her a try!
Medium Cool – Josephine Tey, Part I (with Subaru Dianne)Post + Comments (58)