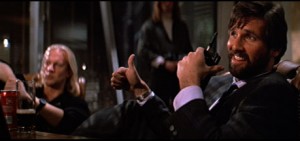 Hey baby, I negotiate million dollar deals for breakfast
***
The flying spaghetti monster does not love me enough to let this happen:
House Republican Deputy Whip Eric Cantor has spent the last week making calls to fellow Republican House members he believes will survive next week's election, according to several members who received the call. "He is already lining up support for his next job," says one member who spoke to Cantor. "I'm not sure what it is, and he doesn't seem to know, but it's not going to be deputy job, that's for sure."
Please, please, please, Republicans, make this guy your leader:
I am begging you. I think what the Republicans need is this guy on every news show defending the "true conservatism" you all plan to bring us in your comeback.
*** Update ***
I am reminded in the comments that Cantor is the brain trust who, immediately following the failed vote on the bailout (you know, the one McCain suspended his campaign to make sure it passed), stated that the reason it failed was because Nancy Pelosi insulted Republicans:
Railing against her words yesterday, the Republican whip, Eric Cantor, said Pelosi had "frankly struck a tone of partisanship that was inappropriate in this discussion". He continued: "There is a reason that this vote failed – and that is Speaker Pelosi's speech."
That, of course, led to all sorts of awesome, to include having the entire house wingnut caucus being taunted on national television by Barney Frank:
In all seriousness, I hope the Republicans choose Cantor. I am begging. Please.