Dad sent some more pics- first up, the kids and their chew toy.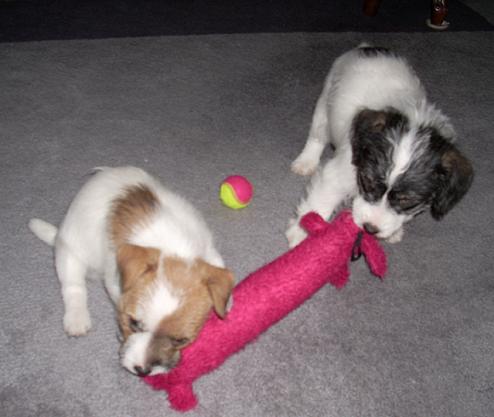 I would worry about the toy, despite the size differential. Next, a family friend gets mauled: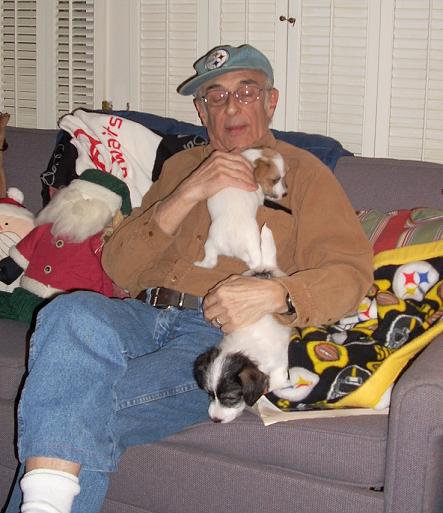 I am told he survived the attack and is doing well. Finally, the picture that I know will make the ladies squeal: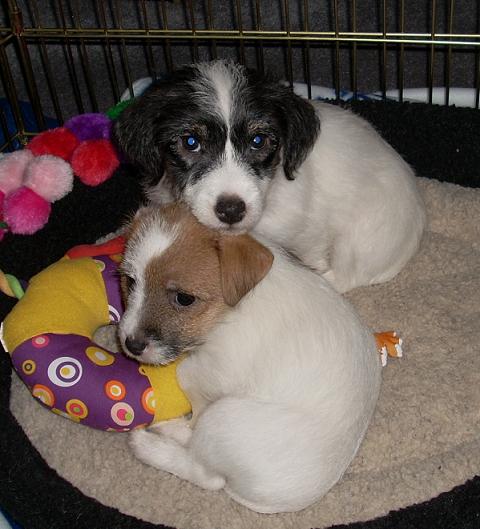 Guesly is very photogenic, it appears, and is always mugging for the camera. That is all for now.