First, some pet pics: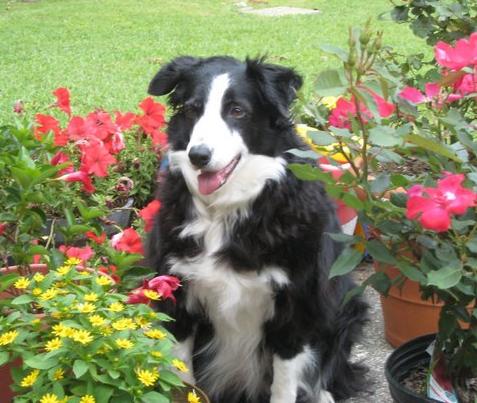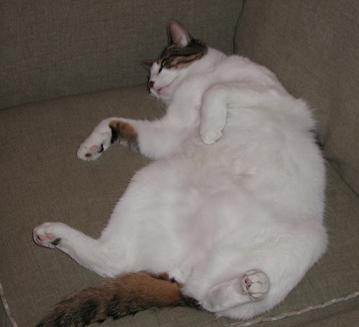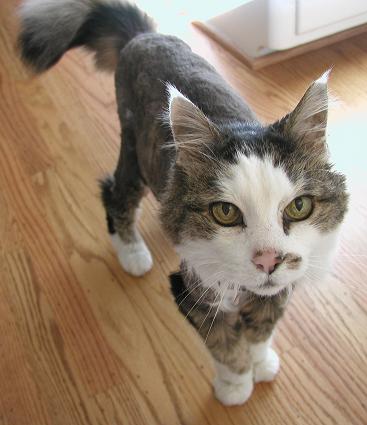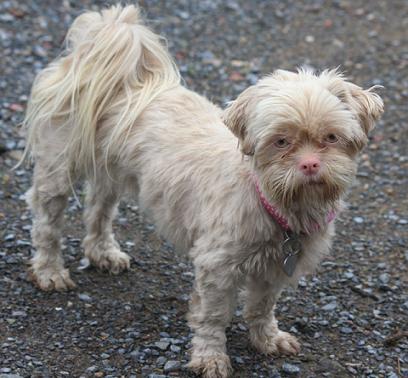 I swear that last dog is a photo shop job. Check out the pink nose and the almost human eyes.
Also this week, back by popular request, BHF has your weekend menu:
1. Grilled Salmon w/Orange Glaze
2. Tomato & Bell Pepper Soup
3. Hearty Bread
4. Raspberries & Blackberries w/whipping cream
Click the link for the full menu.
Also, below the fold, Redkitten has the play-by-play for her latest experience giving birth.
Aug 12
8:30am: Wake up, and prepare for the 15-minute ordeal that is called "rolling over". Give up and decide to read for a bit.
9:00am: Roll over, and underwear promptly becomes soaked. That ain't pee, kids. Sit there blinking stupidly for about 10 minutes before calling hospital.
9:50am: Call husband and tell him to get his baby-making ass home.
11:15: Arrive at hospital, where they say that they're not detecting amniotic fluid, and that they think I just peed myself. WTF? They decide to keep me for a few hours anyway, just in case.
12pm – 4pm: Walk. A lot. Walk some more. Look at each other. Read. Walk. If they tell me to go home after this, I will have to choke someone.
4pm: Dr C. examines me and says that yes, membranes are ruptured. Resist urge to say "I fucking well TOLD you this, didn't I?" Am told that inducement will take place tomorrow morning if no progress on labour. Call parents. Spend rest of day and night waiting for contractions that don't come.
Aug 13
8:45: Brought into birthing room and shot full of pitocin.
9am – 6pm: Minor contractions every few minutes, but nothing to write home about. Alternate between bed, birthing ball and walking, depending on how long it takes ass to go completely numb. Hear about girl who came in and had her baby an hour after she arrived, and curse that bitch.
6pm: Dr. C. comes in and informs us that dilation is only 2cm. Shit. Says that if no progress by 8:45pm, will do c-section. My mother is freaking out. I couldn't care less — as long as baby is healthy, who cares if s/he comes out my woo-hoo, my belly, or my left nostril?
7:30pm: Update Facebook status on husband's cell phone, saying that I'm having a c-section. Hit "update", and water immediately breaks.
7:32: Whoa. These contractions are a lot stronger.
7:35: A LOT stronger.
7:36: Holy fuck.
7:38: Kill. Me. Now. Please.
7:40 – 9:15: Experience sheer hell. No break at all between contractions, and they are STRONG. Try to control breathing, but it feels oddly good to just scream incoherently into pillow. Am examined again, and find out that I'm STILL only at 2cm. Cry hysterically. Dr. C. says that if no progress by midnight, I'll have c-section anyway.
9:16: Decide that drug-free births are for the birds and beg for an epidural. Am incoherent with pain by this point, but message gets through.
9:30: Anesthesiologist arrives with sound of angels singing. Cannot even speak, as am so delirious with pain. Receive epidural.
9:35: There is a special place in heaven reserved for anesthesiologists. Srsly.
9:45 – 11:30: Recover and actually nap for a bit.
11:35: Am examined yet again, and find out that during nap, I went from 2cm to 9cm. w00t!
11:45pm – 12am: Feeling a LOT of pressure. Want to push.
Aug 14
12am: Nurse examines me and says I'm at 10cm. It's go time!
12:01 – 1:00: Perform remarkable impersonation of someone trying to poop out a coconut. Am told that I'm really efficient at pushing, and am glad that something is finally going well. Nurse says she can see head. Dr. C comes back in. Everything's going awesome.
1:01: Everything is not awesome. Fetal heart rate dropping, and fast.
1:05: Dr. looks serious and says "We have to get this baby out now." Episiotomy time. Am given local anaesthetic, although I don't care what they do to me at this point. I just want my baby.
1:10: Episiotomy performed. Husband sees entire thing taking place. I may bear the physical scar, but I think he'll be having nightmares for the rest of his life.
1:14: After getting head out, discover that umbilical cord is wrapped around baby's neck. Push out shoulders, and doctor gets cord unwrapped, suctions baby, and delivery is complete.
1:15am: It's a boy! Hearing him crying is a huge relief.
1:17 – 3am: Complete blur. Get stitched up. Keith takes baby to see grandparents, who are complete emotional wrecks by this point. Baby is weighed (7lbs 11 oz.) Try nursing, and little Samuel latches on quite nicely, staring at me the entire time. I'm completely delirious with fatigue as we all get wheeled back to my room, but all I know is this:
I'm completely, utterly, and hopelessly in love. And I feel like I've been run over by a large truck.