Back to streaming some BBC shows, but here is a Tunch action shot for you: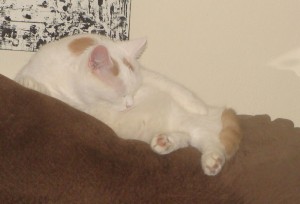 I just cleaned the couch, so I guess I should have seen this coming. That region is normally covered by a blanket, but I guess he deemed it unworthy.
Also, just a side note, but I am now labeling the salsa I can "Fat Cat Salsa." Because.