The national media ignored the huge rally in Madison this weekend as well as the solidarity rallies that took place all over the country, but I suspect they got a lot of local coverage.
Here's a picture a reader sent in from Madison.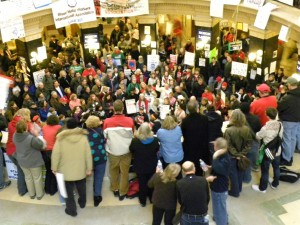 And here's one from St. Paul.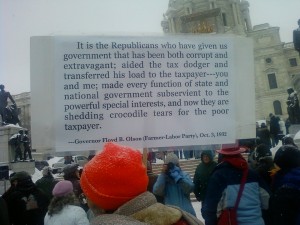 There's a solidarity rally in Rochester on Wednesday that I hope to attend and I'll have some pictures from that later this week.
Keep fighting.