With so much ugly going on out there, here is something to brighten up your day- remember this poor, sad, Lady who was abandoned by the side of the road with a horrible tumor: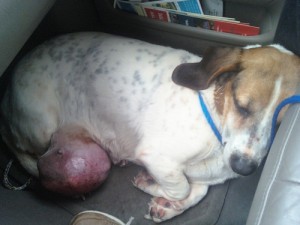 Thanks to your kindness and donations, the good folks at Charlie's Angels Animal Rescue were able to take care of her surgery, and look at her strutting her stuff on the catwalk now: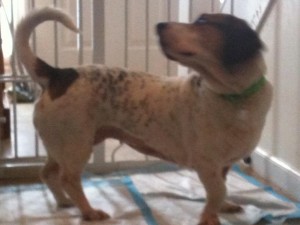 The tail really says it all, doesn't it? I don't believe in heaven and hell, but if I did, I know two things. First, David Broder would have to alternate between the two for all of eternity to show balance while always yearning for the middle ground of purgatory, and second, the surest way to heaven in my book is by saving helpless people and animals.
And don't forget, the easiest way to help the folks at CAAR rescue animals is to pick up some Balloon Juice swag for yourself. All proceeds go to animal rescue.