I read in TPM that Herman Cain said this in the debate tonight:
"I do not agree with torture, period," Cain said to start the exchange. "However, I will trust the judgment of our military leaders to determine what is torture and what is not torture. That is the critical consideration."

Asked specifically about waterboarding, Cain tipped his hand. "I don't see it as torture," he said. "I see it as an enhanced interrogation technique."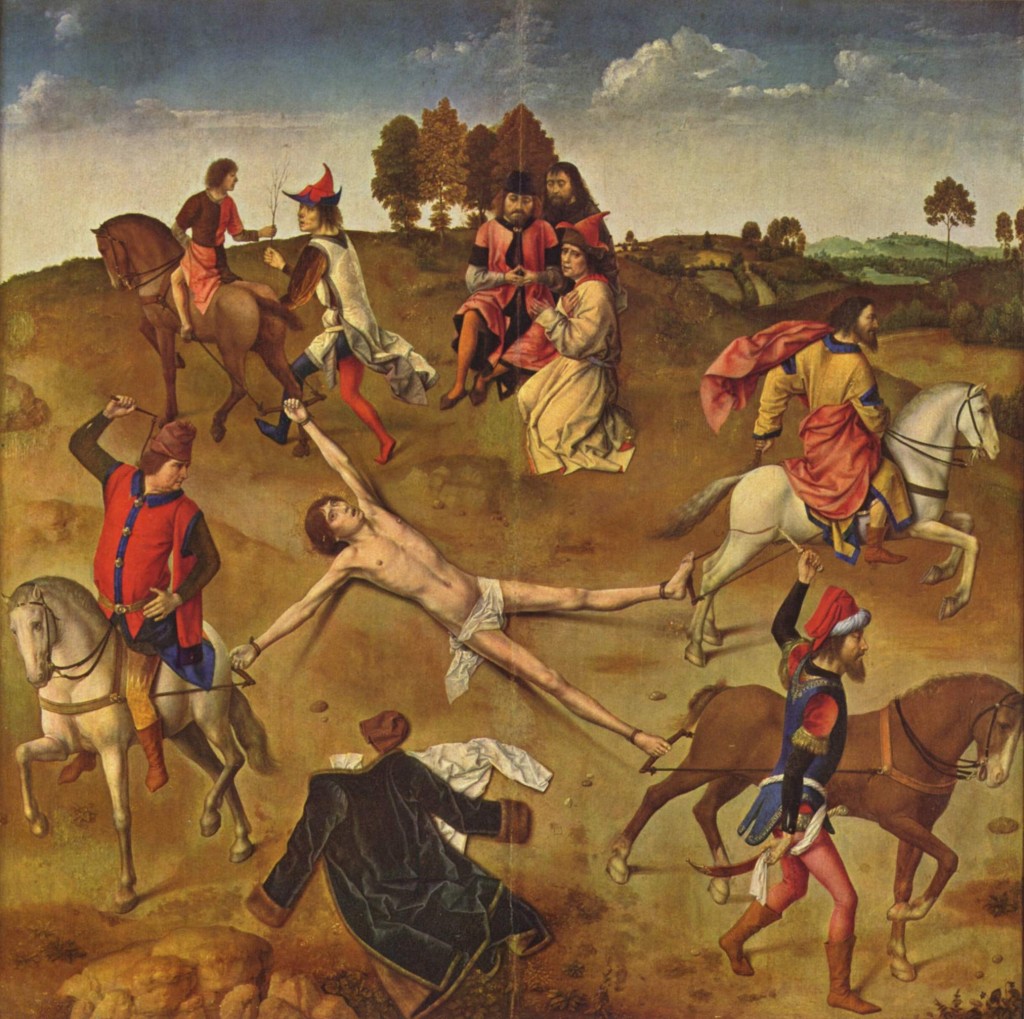 I hear that, and I find mindself performing a thought experiment that leaves my stomach in knots.  What if someone in State College had said something like this:
"I don't see it as molestation….I see it as an enhanced interrogation technique."
The moral catastrophe speaks for itself, right?
That's the problem with the failure to call things by their right name.  No one in the Penn State scandal has tried to term what happened there as anything other than the misery it was, child rape and a fundamental betrayal.  We aren't that far gone yet.
But the repeated use — and the authorization at the highest level — of acts we hanged people for after World War II?  Those are just "enhanced techniques."  To this day even the liberal New York Times can't bring itself to say that inconvenient word "torture."
That Herman Cain is no fit president is hardly news.  I just wish this particular pathology were confined to him.  It's not.
Image:  Dieric Bouts, The Martyrdom of St. Hippolytus,1470-1475.