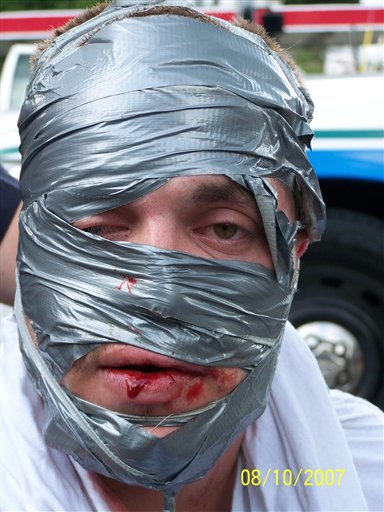 It was one of the few — if not the only — coordinated efforts to attempt in-person voter fraud, and it was pulled off by affiliates of conservative activist James O'Keefe at polling places in New Hampshire Tuesday night. All of it part of an attempt to prove the need for voter ID laws that voting rights experts say have a unfair impact on minority voters.

Now election law experts tell TPM that O'Keefe's allies could face criminal charges on both the federal and state level for procuring ballots under false names, and that his undercover sting doesn't demonstrate a need for voter ID laws at all.

Federal law bans not only the casting of, but the "procurement" of ballots "that are known by the person to be materially false, fictitious, or fraudulent under the laws of the State in which the election is held."

Hamline University law professor David Schultz told TPM that there's "no doubt" that O'Keefe's accomplices violated the law.
These guys are so god damned stupid we're getting to the point they will be featured on one of those cable shows featuring America's dumbest criminals. "Hey guys, let's go break multiple laws, film it, and then show everyone. I see no flaws with this plan!"