From The New York Times we learn that the Catholic Church has decided to drop the legal hammer on those irritating little types who dislike conspiracies to cover up child rape:
The group, the Survivors Network of those Abused by Priests, known as SNAP, is neither a plaintiff nor a defendant in the [Missouri clergy sexual abuse] litigation. But the group has been subpoenaed five times in recent months in Kansas City and St. Louis, and its national director, David Clohessy, was questioned by a battery of lawyers for more than six hours this year. A judge in Kansas City ruled that the network must comply because it "almost certainly" had information relevant to the case.

The network and its allies say the legal action is part of a campaign by the church to cripple an organization that has been the most visible defender of victims, and a relentless adversary, for more than two decades. "If there is one group that the higher-ups, the bishops, would like to see silenced," said Marci A. Hamilton, a law professor at Yeshiva University and an advocate for victims of clergy sex crimes, "it definitely would be SNAP. And that's what they're going after. They're trying to find a way to silence SNAP."
The church denies any attempt to intimidate, browbeat, or simply overwhelm SNAP out of business.  But that noted Catholic thinker, William Donohue blows the gaff:
Lawyers for the church and priests say they cannot comment because of a judge's order. But William Donohue, president of the Catholic League for Religious and Civil Rights, a church advocacy group in New York, said targeting the network was justified because "SNAP is a menace to the Catholic Church."

Mr. Donohue said leading bishops he knew had resolved to fight back more aggressively against the group: "The bishops have come together collectively. I can't give you the names, but there's a growing consensus on the part of the bishops that they had better toughen up and go out and buy some good lawyers to get tough. We don't need altar boys."

He said bishops were also rethinking their approach of paying large settlements to groups of victims. "The church has been too quick to write a check, and I think they've realized it would be a lot less expensive in the long run if we fought them one by one," Mr. Donohue said.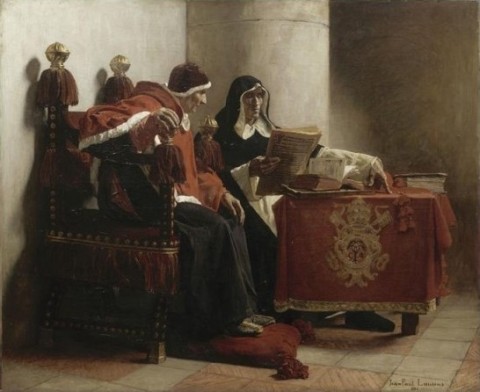 A coordinated strategy? Unpossible! says a church spokesperson.  Which makes it just a trifle hard to understand this:
While Mr. Clohessy was being deposed, another network employee in St. Louis, Barbara Dorris, received a subpoena involving the case of Jane Doe 92 v. the Archdiocese of St. Louis, et al.

That subpoena was nearly identical to the one issued to Mr. Clohessy, said Ken Chackes, the attorney for Jane Doe. It requested all correspondence about repressed memory even though the Jane Doe case does not involve repressed memory.

Mr. Chackes said, "I assume there's some kind of communication" between the church lawyers in the two cities.
Also:  the location and timing of these moves are, shall we say, a little fishy:
The first indication that the network would be caught up in legal proceedings came from Kansas City, where Bishop Robert W. Finn last year [October] became the first American bishop ever to be criminally indicted for failure to report suspected child abuse.

Mr. Clohessy received a subpoena in October…
And, speaking of fish, how about what the church actually did with its subpoena cudgel.  Attempt to gain insight into the events that led its members employees to rape children and then receive protection from the institution?  Not exactly:
Mr. Clohessy was deposed in January by lawyers for five accused priests and the diocese. In the 215-page transcript, made public on March 2, most of the questions were not about the case but about the network — its budget, board of directors, staff members, donors and operating procedures.

Mr. Clohessy testified that he had never had contact with John Doe.

"It was not a fishing expedition," Mr. Clohessy said. "It was a fishing, crabbing, shrimping, trash-collecting, draining the pond expedition. The real motive is to harass and discredit and bankrupt SNAP, while discouraging victims, witnesses, whistle-blowers, police, prosecutors and journalists from seeking our help."
So to sum up:  the leadership of a corporate body that for decades abused the most vulnerable among its congregation is now using all the leverage, wealth, power, and residue of reputation it can wield to silence advocates for those victims — which is, of course, their right under the laws of this country.  But we should remember this when they tell us that there is no sin greater than allowing a woman autonomy over her own person.
I'm not Catholic, and so some may say I have no dog in this hunt.  But when these same church leaders, the Catholic hierarchy, tell me that their views on right and wrong must be given deference in the civil society of which my non-Catholic self is a member, then I — we — all have reason to inquire into the roots of this alleged moral authority.
Which you see here.
I am being as polite as I can be, and this is where I will stop, leaving a more blunt expression of my disgust and revulsion unwritten — but not unthought.
Jean-Paul Laurens, The Pope and the Inquisitor, 1882.