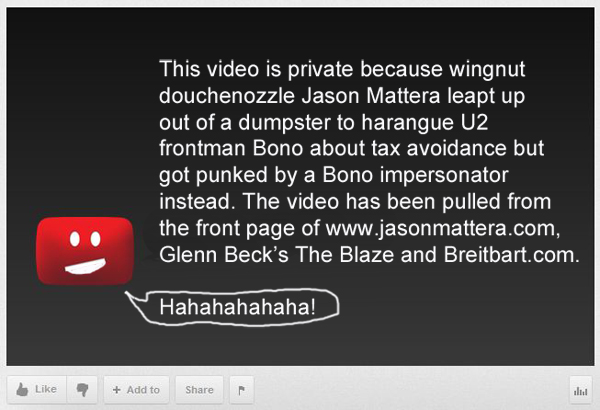 God, I hope this is true. Balloon Juice commenter Dave:
Sweet baby Jesus, you can't make this stuff up.

Jason Mattera, on behalf of the Breitbart Babies, ambushes Bono of U2 to grill him on why he hides his taxes. Except Mattera interviewed a Bono impersonator instead.
Hahahaha! Hopefully someone saved the videos. Beck's House o' Crazy pulled the story, and it's 404 at Breitbart.com.
UPDATE: Video after the jump…
[X-posted at
Rumproast
]