For some reason, Tunch has been all up in my grill all night. Litter is clean, water is fresh, food bowl is full, back door is open so he can go prowl, and he's been freshly furminated. But for some reason, he has been following me all around the house giving me dirty looks and chirping up a storm. First, the look: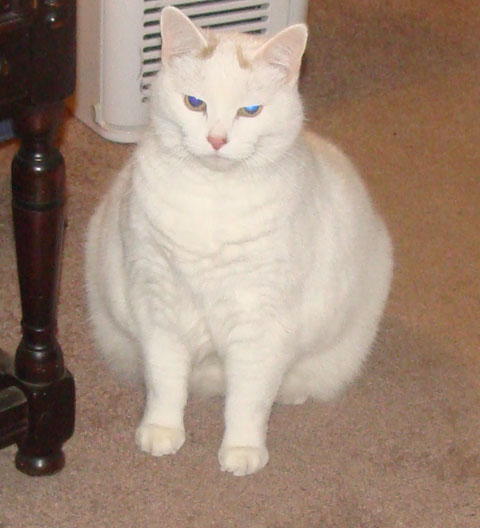 Now the video (with a bonus cameo of Lily at the end):
And yes, my sinuses are completely clogged from allergies and I do sound a touch nasal. Still caught up in the NFL draft.