My brush with political hotness.
I tracked down Cory Booker this morning, and yelled, "Mr. Mayor! I'm AngryBlackLady!" He looked at me, his eyes widened a bit, and he said, "Oh!" He said it with a tinge of "No seriously?" and "WTF?!" and "Charming!" (At least that is the gamut of emotion I read into his brief exclamation.) Then he was nice enough to stop for a photo (maybe he never read this critical piece I wrote about him for The Grio. Yo, Cory! I ain't mad atcha, homey — call me!)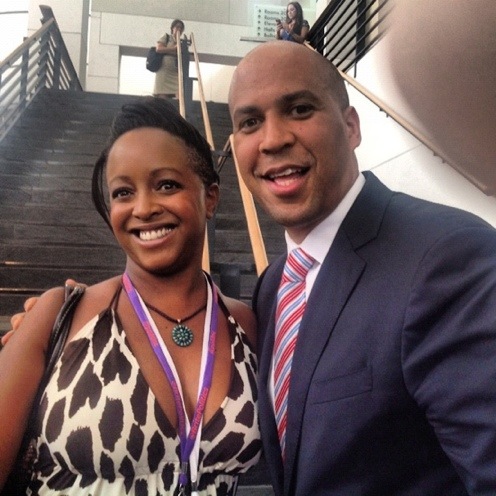 Dude is handsome as hell. Ferreals.
Let's see… what else —
[The dreaded click-through!! — read full post at ABLC]
UPDATE (from the full post): I have to thank John Cole and the fine people at Balloon Juice for sending me here, and a special shoutout to @dvnix for hooking me up with my Angry Black Wifi Hotspot. I am having a blast. You guys rock my business socks.