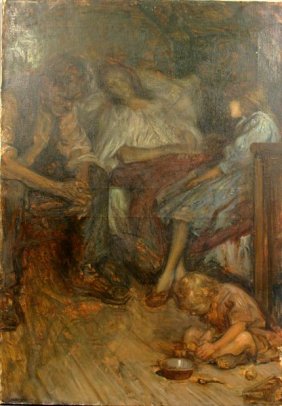 Greetings from a hospital room in Northern Florida. I'm not the patient. I'm taking the night shift of a tag-team family vigil at the bedside of our 95-year-old matriarch, who had some sort of episode that rendered her battier than usual. We're not sure if it's a reaction to a new medication or some sort of brain malfunction. In any case, she bears more watching than the nurses can provide.
She's a tough old bird, so I suspect she'll pull through. She was lucid enough to hassle me about my slovenly appearance, which is an improvement over talking to hallucinations. When I get home, I'm going to instruct my daughter to drop me off at the peak of the Skyway Bridge with a stepladder on my 90th birthday, if I make it that far.
Since I'm on the road and knew sitting around a hospital room all night watching an old lady sleep with no wi-fi would drive me batshit, I bought one of those hotspot thingies from Verizon. What a fucking rip off! At the rate I'm going (a few hours of dealing with work emails and general web surfing – no movies, gaming or video downloads), I'm going to burn through $100 bucks in prepaid data charges over the next few days. Any pro-tips from the well-traveled?