Lots of bitching, pissing, and moaning about the lack of pet pictures, so I walked around the house and took some candids of most of the animals. I'm not going to even bother trying to photgraph my brother's cats Speak and Whisper, who are here on vacation and crashing in the basement. I just know they are alive because there is shit in the litter box, their food and water bowls go down, and I don't smell rotting flesh. They are that sketchy.
First, our LORD AND MASTER IN ALL HIS MAJESTIC SHMOO GLORY: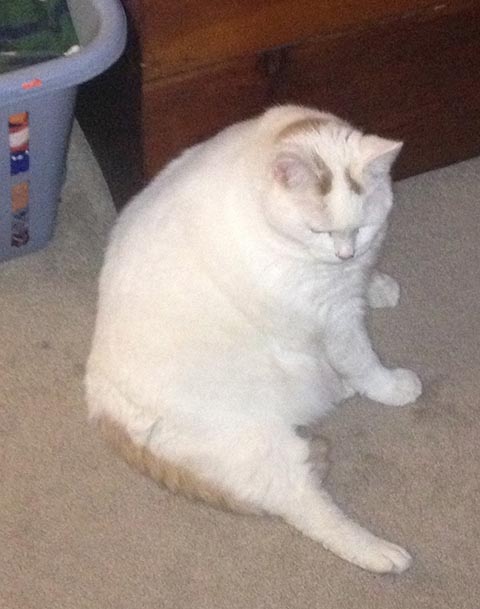 Next, the lovely and always perfect angel, Lily, who may, IMHO, be the greatest animal who has ever lived and who is the only thing in this world that reminds me I am capable of unconditional love: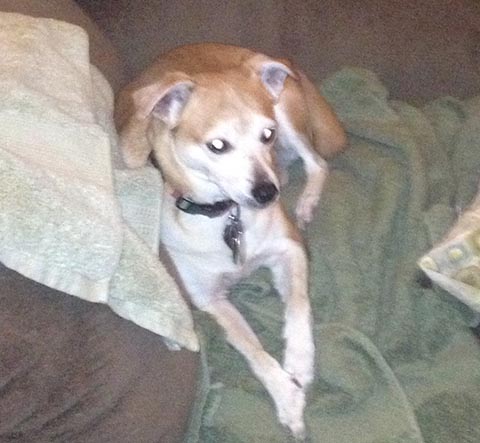 I wake up every morning with that dog snoring into my armpit, and should I outlive her, I may just lose my will to live.
Up next, my brother's dog Ellie, who has been here for a week and will remain for several more while my whole family is on vacation. For those of you wondering why I am not on vacation with them, I will only answer that I would rather shower in prison than share a beach house with my family and 10 dogs. I much prefer my current situation, which is me and my animals and a couple of my families pets here. Regardless, here is the Ellie, who, with one ear up and one ear down, always dials the cute up to eleven: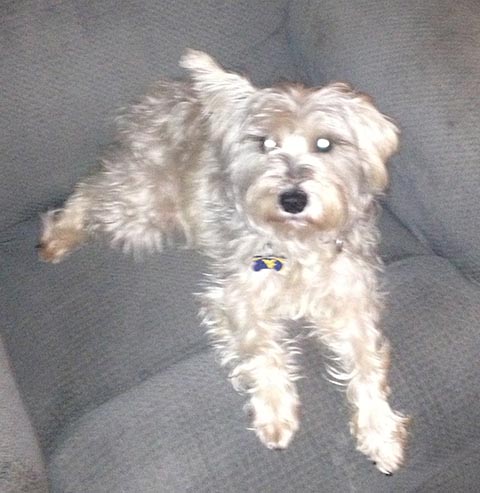 And finally, the bitch. Rosie refused to come when I called because she knew I wanted something- in this case, a picture. So, because she is a fucking Jack Russell Terrorist, she refused to respond to "Who wants a treat," "Who wants to go for a walk," or "Who wants to go out." She knew the human was up to some shit, and said, in her own special way- "FUCK OFF." So, having never had a love/hate relationship quite like this, I got on my stomache and snapped this picture of her being a bitch underneath my bed: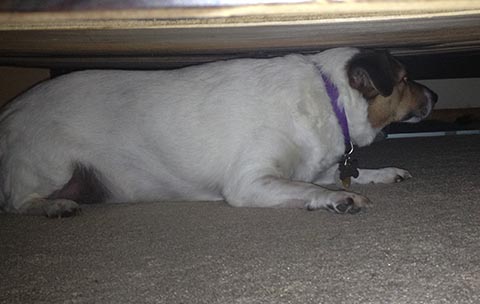 I swear to FSM, I will outwit this god damned JRT before one of us dies. Most of our conversations end with me saying "I wish I had left you on the side of the road." Then, when I am not paying attention, she ends up on my lap and I pet her for an hour while watching the Steelers or something else engrossing before recognizing which dog I am giving the love.
Jack Russell Terriers are smarter than you. Recognizing that is the first step towards dealing with the situation.