Currently rolling with the name Stella. We'll see if it fits. At any rate, fat boy knows something is up: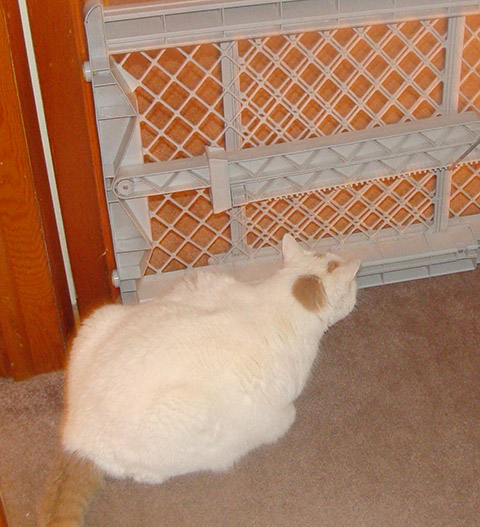 He knows that because Stella is like the Honey Badger, and doesn't give a shit. She's not hiding or being timid, she is exploring the space of the spare bedroom/kitty penthouse I have assembled to assimilate her: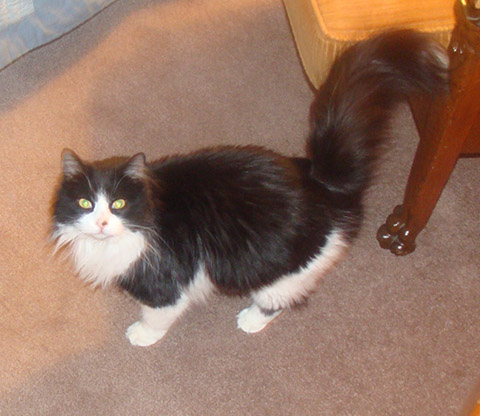 When she is ready to come out, she will. We'll just keep everyone calm on the outside until she decides to make her grand entrance.
She is an aggressively affectionate cat, btw. She's just so tiny- I guess my idea of cats has been Tunchified.