One of the joys of middle-aged fatherhood is the gift of the absurd — which is to say whatever entertains Kidz Theze Dayz — offered up by one's sprout.
My son's a gamer — Starcraft, TF 2 and WoW much of the time, but with an enduring love of Minecraft as well.  He's an avid consumer of E-sports stuff on the various Youtube channels as well. If you've missed names like the Yogscast, Day 9, the Cynical Brit (aka Total Biscuit, and known in my household as Whole Crumpet) and so on, you're (perhaps blissfully) unaware of a huge segment of pop-culture.
I'm not sure I minded my long ignorance of the subculture of 'casters and pro-gaming as entertainment, but once made aware, I have to admit it's amazing — if only for the way that the gamer community constructed the entire infrastructure of a sports-entertainment industrial complex substantially (though not entirely) from the grass roots up.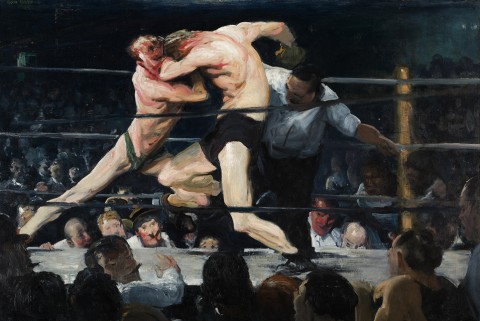 There are significant sociologial and cultural insights to be gained from understanding that process and its results– or smart colleagues of mine think so:  we talk a lot about the political reach (or not) of the digitization of experience and the rise of social networks, and here's a whole universe in which this is taking place that one can study absent the confounding variable of political passions.
But forget the high-falutin stuff — given his gaming and Youtube passions, my son regularly expands my horizons by showing me stuff I simply would never think to discover on my own.  And because I'm no sober scholar of modern tech/youth culture, I have my own interpretative lens that colors what he finds.  So, as a non-gamer DFH would-be yobbo anti-pundit, I'll just thank my son for showing me the 36 seconds that captures the pure essence of CPAC:
So, as you read about CPAC neo-confederates wondering how Frederick Douglass had the presumption to forgive his former master, who, in their view, had merely provided food and shelter, think this vid.
Image:  George Bellows, Stag at Sharkey's, 1909.