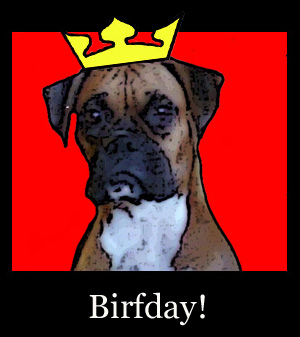 Today is my dog's fifth birthday: All Hail Queen Daisy!
She is a complicated creature, loyal and sweet to human beings but scary and overbearing toward other animals. And an accomplished chicken terrorizer.
To celebrate her birthday, I will prepare the traditional "bacon cake," which is a blob of Alpo topped with canned gravy and encased in bacon. My other dog will also get a bacon cake because dogs don't get the concept of birthdays, and it would be mean to leave her out.