Because it is my only goal in life to keep you all happy and because I am apparently all cracked up on sunshine and posting with the ferocity that only Steve Benen or Sullivan's interns can match, I have some fresh new Zsa Zsa pics for you from her new home: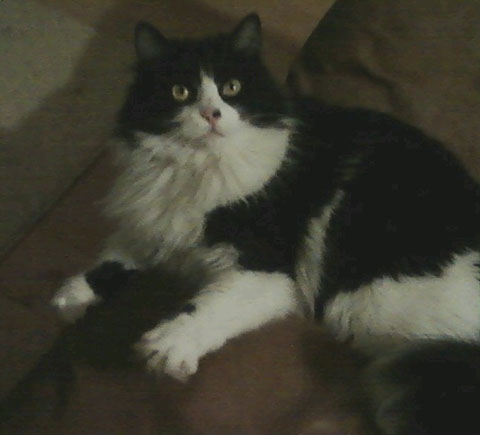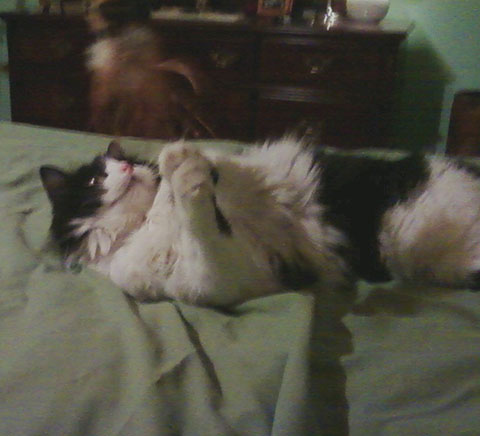 She was such a pretty, chirpy little girl and I am so happy she has her own people and own house to make her happy and take care of her every whim. Because seriously, that top picture is the look of a demanding diva.
*** Update ***
I am sure some of you will see the humor in this, although I think it is an attack on my beautiful and docile Tunch who only wanted to be friends with her and really is not that fat: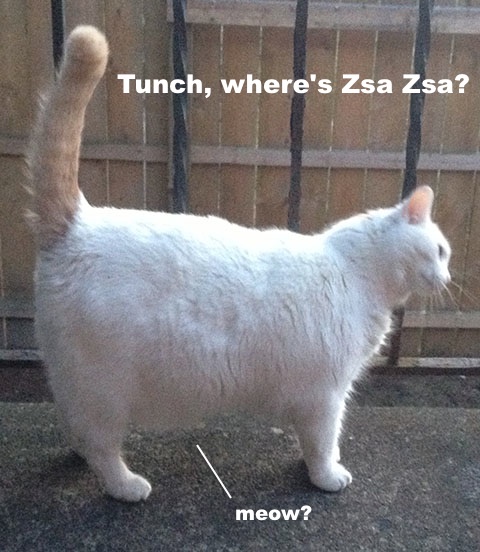 He only wanted to snuggle.
Dicks.