It's the third Wed. of the month again (remarkable how that comes around), and I'll once more be doing my internet radio thing on Virtually Speaking Science (a program within the Virtually Speaking empire that recently featured our own Richard Mayhew in conversation with Jay Ackroyd).
This evening at 5 p.m. ET/ 2 p.m./PT, I'll be talking with Maryn McKenna and Janet Stemwedel about sexual harassment, gender discrimination and science writing.  (We'll also be live in Second Life at the Exploratorium's joint.  Come join the live studio audience if you've got that kind of virtual bent.)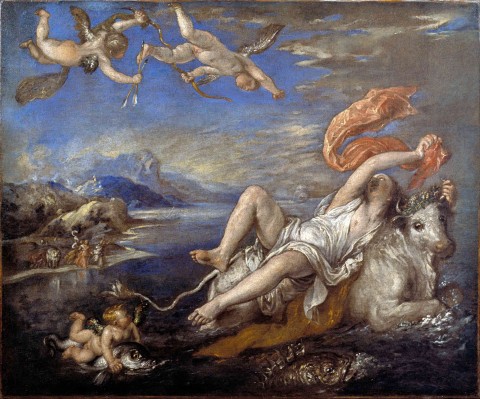 As many of you I'm sure know, it's been a tumultuous couple of months in the science writing world. Since October, we've seen Dr. Danielle N. Lee, a researcher and blogger at ScientificAmerican.com get called an "urban whore" for the sin of politely declining to write for free — and then have her equally polite explanation why that's not OK deleted on spurious pretences by a Scientific American editorial staff who thus, effectively silenced an African American woman trying to let the world know this sh*t still goes on — every damn day.  You can listen to Lee herself on all of this as part of the invaluable Story Collider series of tales of science and life.
In the wake of Lee's story, first one woman, then two, then three reported incidents of sexual harassment by then-Scientific American blog editor and Science Online co-founder Bora Zivkovic.  Of particular note at this stage of events was the pattern of reactions to the news about Zivkovic, who was a cornerstone of the English-language science blogging world, widely known and liked.  By me too, btw.  Devoted fans of my Virtually Speaking Science gig — yes, all 6 of you, counting my cat — will recall that Bora was on the show last January.  He was kind to my fledgling blog as he was to many others, and the reserves of good will he engendered play a role in this story.  The concept of "community" was invoked to suggest that Zivkovic's role in fostering community as an end in itself suggested some kind of amelioration or alternate context for the one incident on the table.  As more women came forward, that line of argument largely evaporated — but it set the context for the public debate that followed.
Moving forward, there was Rapey-Einstein-Curie-Bobblehead-gate.  I kid you not.  Joe Hanson, who writes the It's OK To Be Smart blog for PBS digital posted a Thanksgiving video showing famous historical scientists (bobbleheads) gathered around the table.  Marie Curie was the only woman on hand, and the video ended up with Einstein assaulting Curie.  Oy.
What made that particular embarrassment worse that neither Hans0n nor PBS seemed to get quite what was wrong with the piece — as Kate Clancy* writes, Hanson apologized, but said he was trying to draw attention to the insufficient representation of women in science through the video.  PBS merely lauded Hanson and itself for  opening up "up an important, though difficult, debate" — as if the conversation about rape, discrimination or abuse of power was suddenly brought to our attention by this act of intellectual courage.
One of the most striking aspects of the whole last few months was the surprise gap.  Women in science writing were unhappy to hear of each insult and act of diminishment imposed on other women — but, at least as documented in that immaculate scientific assay, Twitter, they were utterly unsurprised by the pervasiveness of the phenomenon.  Men, those with some power and those pretty much without, mostly had a different reaction. They — and this certainly goes for me — had a collective "I had no idea that this happens to all of y'all" reaction.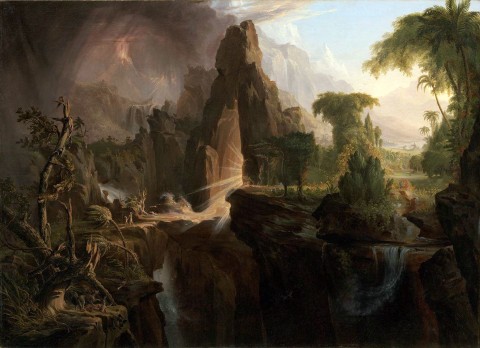 But it does.  Crap gender behavior is a constant, it seems; at least every woman I've spoken to in the science writing world reports interactions ranging from the unnecessarily and workplace-inappropriate awkwardness to outright sucker-should-be-in-jail awfulness.  The data on women's advancement through the ranks of power in both science itself and public science communication reflect both the leaky-pipe impact of such environments and the power of old-boy networks, even in this day and age.  See this and this and this for examples, with Janet Stemwedel's post as context.
So we'll be talking about all of this:  what happened to bring the issue of sexual harrassment and gender discrimination to the fore in the professional world of science communication; what it means on the ground for the craft — and hence, inter alia, for the goal of engaging the public in science and the use of scientific thinking for civic participation; and what can be done to address the systemic flaws that have enabled gender discrimination to persist, for all the (often quite spectacular) self-congratulation science communicators have allowed themselves in the very recent past.
As to my guests.  Maryn McKenna is a return visitor to the program, having joined me in April to talk antibiotic resistance and why we're all doomed.  She's one of the country's leading public health journalists, who has spent the last several years diving into the problem of antibiotic overuse and the evolution of increasingly resistant microbes.  She's also someone who has thought long and deeply about gender issues in our shared profession, and you can find some of her writing on the subject on her blog (variously linked above).
Janet Stemwedel is a professor of philosophy at San Jose State University who teaches the philosophy of science and its ethics, among other concerns.  She's known on the web as Dr. Freeride, and she blogs about a wide range of issues of ethics and public responsibilty in science.  It's both too horrible and necessarily inaccurate to say that someone is "the conscience" of a group, but Janet is nonetheless one of those to whom many of us turn when we want to talk through a question with rigor and humanity.
Should be a rich conversation this afternoon. Hope y'all can make it, or check out the podcast when it suits your schedule.
One more thing:  it should go without saying, but in case it doesn't, there's nothing unique about science journalism or public outreach.  Some of us in the business (almost exclusive the male sort) thought there was, that we had enlightened ourselves as a group past the broader social issues raised by ongoing gender crap.  This program is both a result of and an attempt to further disabusement of that notion — and, I hope, whatever I'll learn from Janet and Maryn will also serve as a guide to navigating the same issues in settings beyond science writing.
IOW — this may all look like inside baseball for science writers.  It's not.
*BTW — as I write this the news just came off embargo that Kate's been named one of the journal Nature's 10 — "Ten people who mattered this year," recognized for her work in developing data to demonstrate the reality of sexual harassment and physical or sexual assault in research settings.
Images: Titian, The Rape of Europa, 1559-1562.
Thomas Cole, The Expulsion from Eden, 1828.