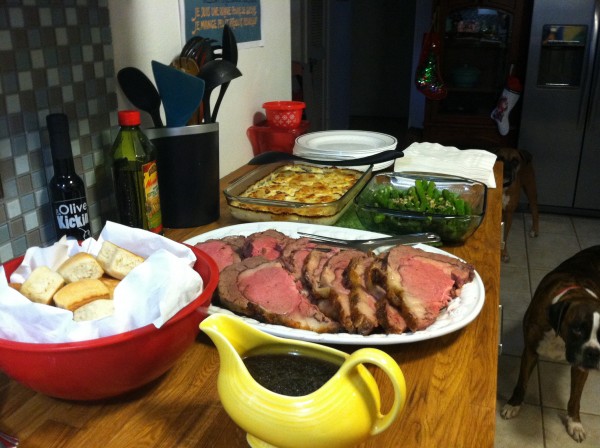 Today's feast pictured above. It is long gone, as are our guests.
Kiddo and I are watching the Doctor Who Christmas special. The mister and dogs are snoring on the sofa between us. We've been watching the Who marathon off and on all day.
How was your day? Did you get any good presents? Argue with wingnut relatives? I let many dumb remarks pass in the spirit of the season.