Alright — Tim's been having too much fun dominating the blog.  And pets. Lots of pets. Can't allow that to stand w/out Tikka representing.
So, whilst whiling away the hours on my much delayed Acela "express" return to Boston* here's a shot of Tikka at the point he realizes he's heading to the vet: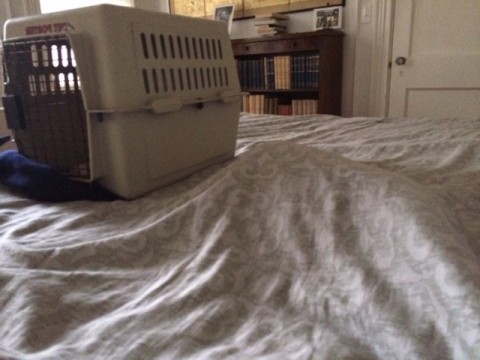 When that cage appears, he knows.
Here's a different angle: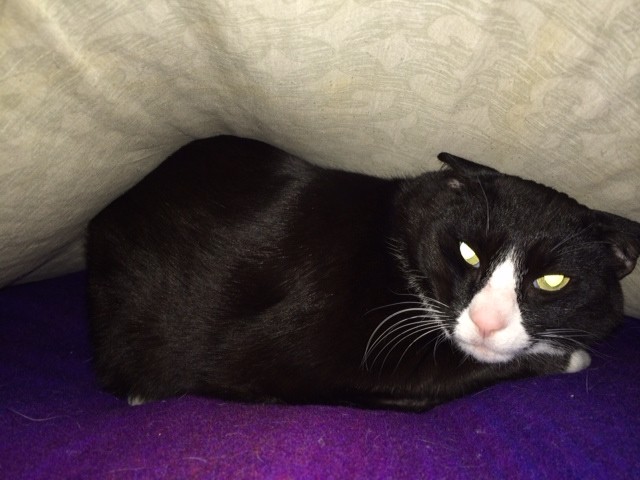 And here he is in a happier moment: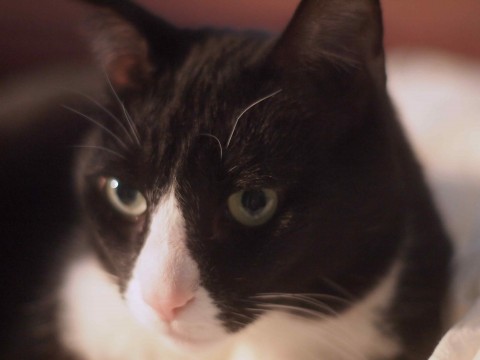 Open thread, y'all.
*from New York, where, inter alia, Neil deGrasse Tyson shepherded me to the middle of the 34th St. crosswalk where he took the first Manhattanhenge photo — the man risked life and limb to get the shot.)