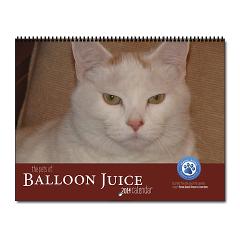 I am very pleased to announce that the 2014 Pets of Balloon Juice calendar is now available — click here to order your very own copy.
You can 'view [all the individual] calendar pages' by clicking on the blue link right under Tunch's cover shot.
All profits go to the Marion Animal Resource Connection (MARC), and if you go to their website or read some of their earlier updates you can see how hard these folks are working.
Many thanks to Beth, who volunteered to make this calendar a reality. Can't wait to get my copy in the mail!