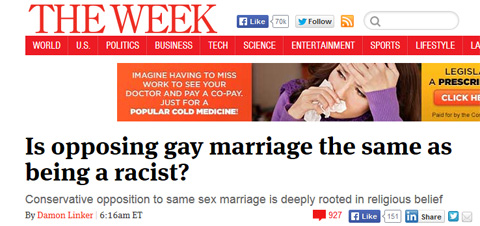 Since you've asked, Damon, let me clear up the confusion.
When you oppose marriage equality because it makes you feel icky and you just can't bear the thought of facing your invisible sky jeebus and think that you have the right to some things based on a 2000 year old work of fiction and others do not, simply based on sexual orientation, you're pretty much veering into the homophobe zone, if not already parked there with a lifetime parking pass.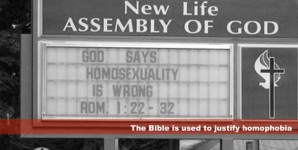 When every time Obama comes on tv and you feel the urge to yell Kenyan socialist or you say things like "he doesn't share OUR values" or if you belong to a group of people who (and this is where we start to see a coincidence) used (and still do) a 2000 year old work of fiction to justify treating people differently just because of the color of their skin, then you are probably a little racist.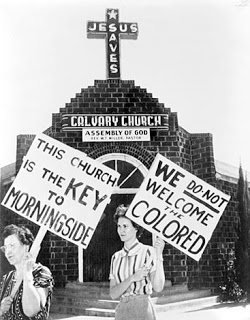 I hope this helps.
And by the way, regarding this:
Writing at The New Republic, Isaac Chotiner doesn't much appreciate my argument about the growing cockiness of secular liberals. Where I see liberals arrogantly (and illiberally) pushing traditionalist religious believers into a corner with ObamaCare's contraception mandate and anti-discrimination laws surrounding gay marriage, Chotiner sees…no problem at all. That's exactly how I'd expect a committed secular liberal to respond. Which is why I wrote the column in the first place.
And this:
Chotiner and his fellow secular liberals may well be right that traditionalist views of sexuality are bound to evolve, with nearly everyone destined to accept and affirm the dignity of homosexual relationships. But given the commitments of these same liberals to personal freedom, shouldn't they also insist that the evolution take place at its own pace, without being forcibly imposed by the coercive powers of the state?
When you write stuff like that, I'm not gonna judge whether you are a racist or a bigot, but I will tell you that you are a total gaping asshole.
*** Update ***
Somewhat related: