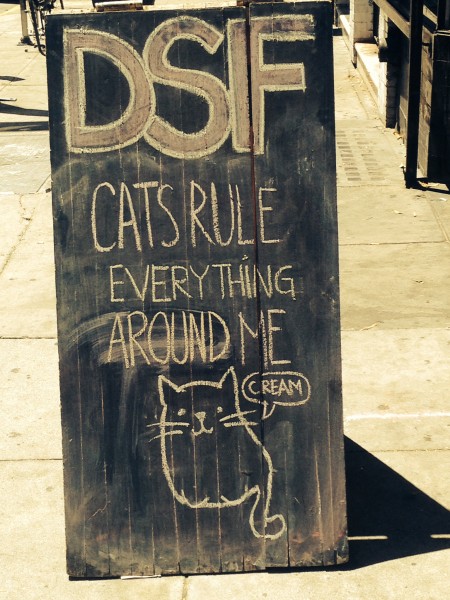 From commentor Colette Collaboratrice:
It's not exactly a pet pic, but I thought of you and of our blogfather and his rotating tag lines when I saw this outside a shop on Haight Street in San Francisco yesterday.
***********
My email is broken, at the moment — I'm still receiving messages, but I can't send any. Still don't know whether it's our provider (Verizon) or the program (Eudora)…
Apart from that, what's on the agenda for the day?