Yesterday afternoon, I was complaining about the rising repair bill on my 16-year-old's car, which had been in the shop for a few days. They kept finding new things that were wrong with it. I picked it up yesterday evening. The final bill topped out at $1,400 and change.
The kiddo had been driving my car to school and to after-school activities this week since her vehicle was in the shop. Yesterday was a late day for her since she had sports practice and then had to haul several schoolmates around to complete some class project, allegedly.
Somehow during that excursion, she managed to lock the keys to MY car in the trunk while all the way across town. When she called us for help, I decided I'd drive the extra set of keys to my car over in her car and then reclaim my vehicle.
Her stupid car was on empty because of course it was. When I stopped to gas up, I noticed this sign: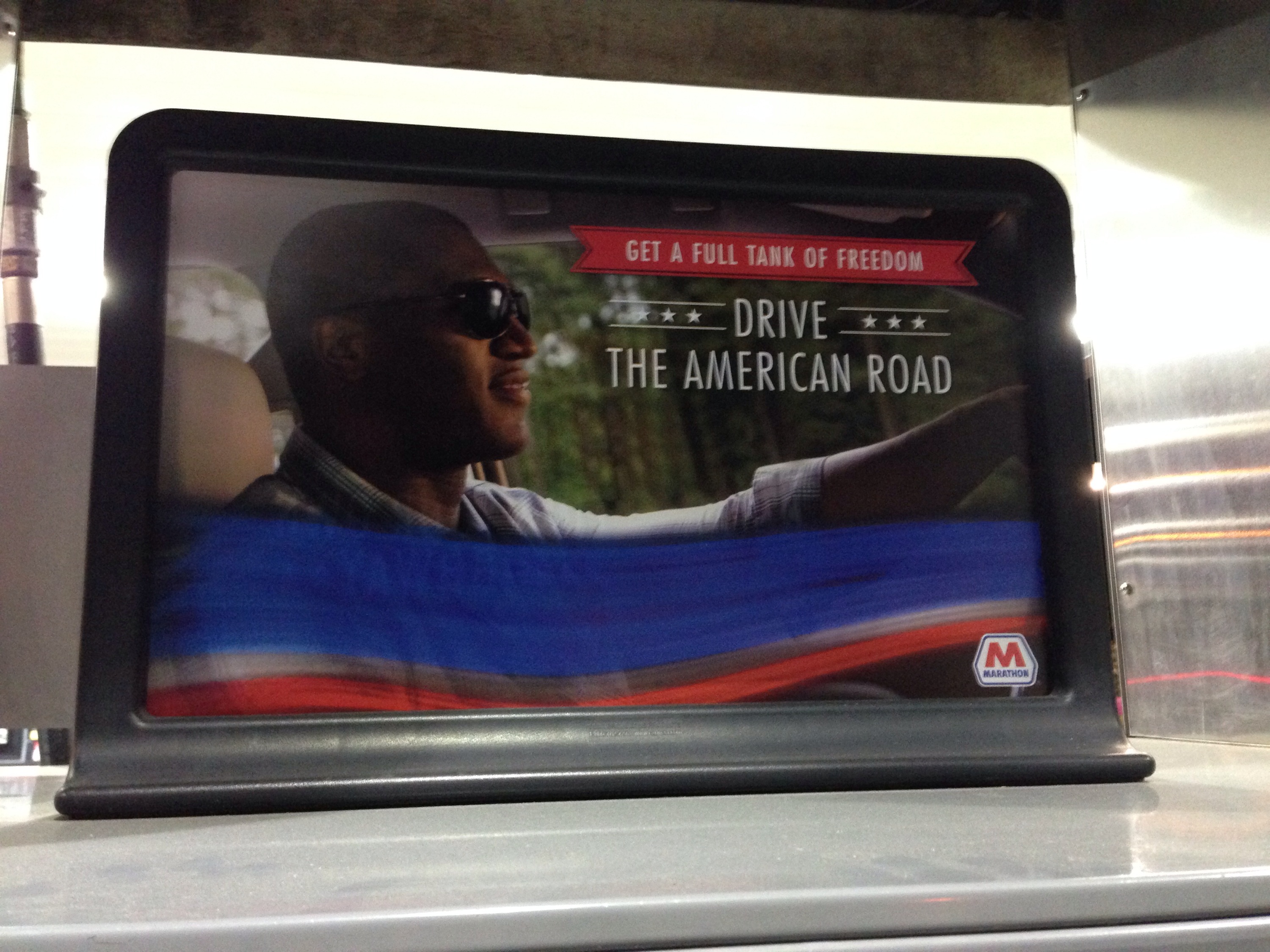 Naturally, when I fetched my car, it was on empty too, so on the way home, I had to stop for even MORE freedom. Goddamnit.
I can't sleep, so I was half-watching Rachel Maddow on rebroadcast, half-reading something awhile back, and unless I'm very much mistaken, I think Rachel was urging Senator Claire McCaskill to run for president if HRC stays out of the race. Whaaaa?
I can't believe it's Friday already, but yay, I guess.
ETA: I found out the hard way many years ago that it's inadvisable to drive through an automatic car wash with dogs in the car (they go berserk). But being from a state where, if you dig a hole, it immediately fills up with water, I was unaware of the effect tunnels have on babies until I saw this delightful compilation, courtesy of Gawker:
Poor little terror-stricken babies!