Late last night, I was watching the Westminster Kennel Club Dog Show, waiting in vain for the Working Group (that's on tonight, as it turns out) and gaining confidence that "Best In Show" is actually a real documentary. This Shih Tzu named "Rocket" won the Toy Group: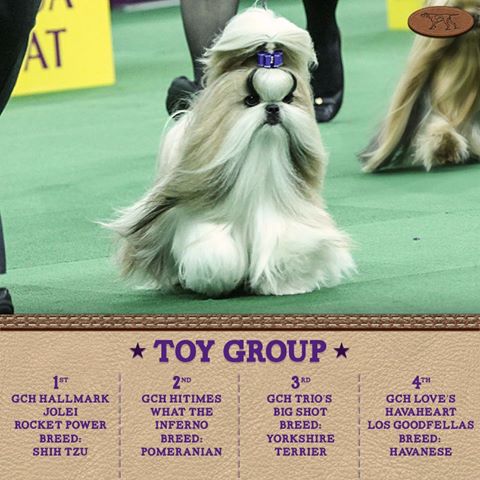 It's a badass Shih Tzu — look at the symmetry in those eyebrow and mustache hair strands, for god's sake. Then today, via Gawker, I learned that Rocket belongs to Patty Hearst. Yes, that Patty Hearst. John Waters is a documentarian too.
Speaking of dogs on TV…[spoiler under the fold for latest episode of "Downton Abbey]
Goddamnit, Julian Fellowes! You had to kill off the most intelligent and admirable member of the "Downton Abbey" cast, didn't you? Rat-bastard.