A while back in 2014 Eric Loomis at LGF posted an image of a newspaper article about Boris Karloff and his guacamole recipe.* The other night I said in comments that I'd post it, and since Betty C is looking for stuff to bring to her shindig tomorrow, here it is: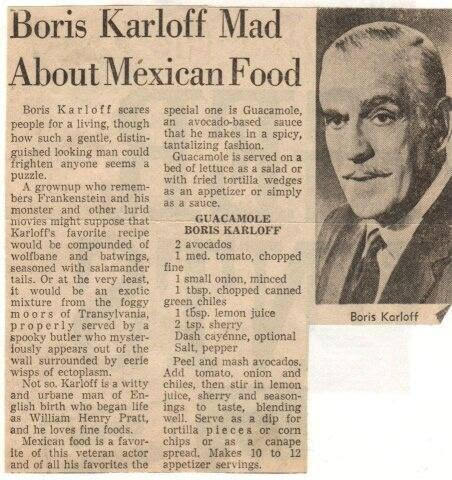 Consider this a not depressing, not very serious post to alleviate the blog doldrums so many of you are emoting about in the comments threads.
* Edited to update the hat tip!