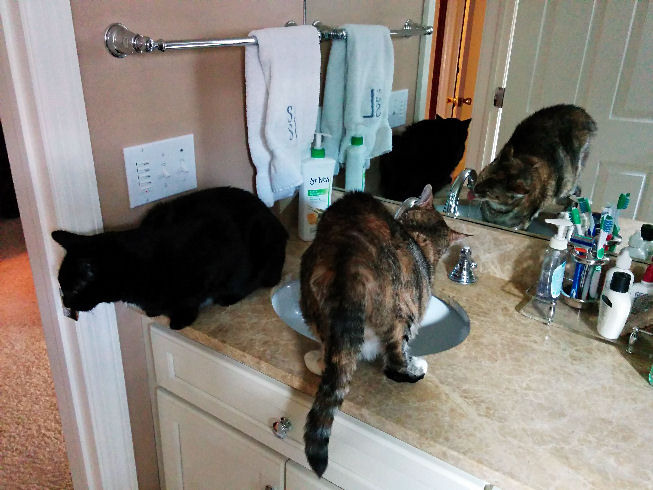 Attached is a photo of my two cats, Felix (the black one) and Flora, drinking and hanging out on/in my sink. They never hang out on or in or drink from my husband's sink, only mine. And they do this EVERY MORNING, as soon as we let them in our bedroom. I've given up trying to get ready at my sink — and wind up using my husband's sink. Next house, our bathroom will have three sinks — yours, mine, and theirs. Of course, the cats will still probably insist on drinking out of my sink.

J. of J-TWO-O
***********
Another small pleasant ritual – schadenfreude: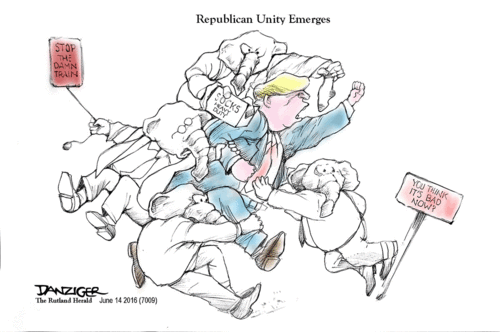 What's on the agenda for the new day?