Not sure how complete the overlap would be on this one, but if we took a solar eclipse as our diagram generator, I'm pretty sure you'd see a corona around this guy:*
The shooting in Baton Rouge took place as protesters and Republicans were arriving in Cleveland for the party's national convention. Steve Thacker, 57, of Westlake, Ohio, stood in Cleveland's Public Square on Sunday holding a semiautomatic AR-15-style assault rifle as news broke that several officers had been killed in Baton Rouge.

After the shooting in Dallas, Stephen Loomis, the president of the Cleveland Police Patrolmen's Association, urged people not to take their guns anywhere near Cleveland's downtown during the convention because officers were already in a "heightened state."

When asked about Mr. Loomis's comments and the Baton Rouge shooting, Mr. Thacker said despite the shooting, he wanted to make a statement and show that people can continue to openly carry their weapons.

"I pose no threat to anyone. I'm an American citizen. I've never been in trouble for anything," Mr. Thacker, an information technology engineer, said. "This is my time to come out and put my two cents worth in, albeit that it is a very strong statement."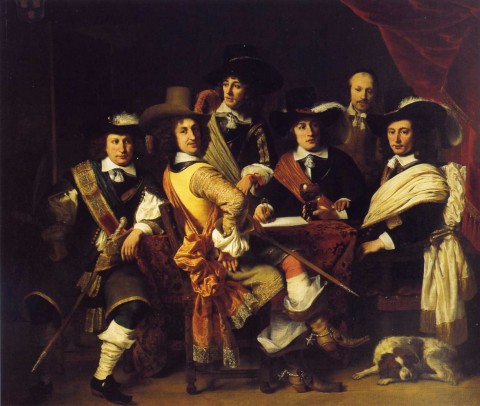 Dear Mr. Thacker,
Let me see if I can explain this in words which even an information technology engineer can understand.
Just because you say you are not a threat doesn't make it so.  To everyone but you, you are a guy with a tool for mass murder standing in the street for no apparent reason…which makes you, as seen from outside the eternal sunshine of the inside of your head, a threat to every person in your line of sight.  That you think you are a good person puts you alongside just about every self-justifiying shooter.
We do know that the best possible gloss on your actions is that you're a bully. Guns are tools of intimidation as well as physical violence. That you would show up heavily armed in public spaces suggests you think it's part of civic life to scare your neighbors.  There's a word for people like that, or rather many, of which the most mild is "asshole."
And, forgive me for being so blunt, but you're not just an asshole.  You're an imbecile too.  Guns are, of course, both weapons and target designators.  Anything goes wrong during the convention  — anything — and you're a man with a gun in a chaotic situation.  How is the federal sniper on the rooftop to know who you might be aiming at?  Dumb is as dumb does.
Here's the kindest advice I can muster: go home.  Put your freedom-wand penis-extension away.  With rights come responsibilities, and one of the most often ignored is the duty not to be a putz.
Try it.
*Yeah, that's a ridiculously tortured metaphor, but it's that kind of day.
Image: Ferdinand Bol, Archer Unit, militia led by Colonel Govert Suys, 1653