To follow up on Betty's post below…
I've been thinking about Gretchen Carlson's sexual harassment lawsuit against that omphalos of evil, Roger Ailes, since it dropped.  You all know the essence:
In a suit filed Wednesday in superior court in Bergen County, N.J., Carlson alleges that Ailes "unlawfully retaliated" against her and "sabotaged her career after she refused his sexual advances and complained about severe and pervasive sexual harassment."

"I think you and I should have had a sexual relationship a long time ago and then you'd be good and better and I'd be good and better," the complaint says Ailes told Carlson last September when she complained to him. He allegedly added, "Sometimes problems are easier to solve that way."
Even in that first story, there was plenty of evidence that Ailes is a serial harasser, a man for whom the women in his employ are objects to be manipulated (in the root sense of that word) at his pleasure:
While an executive at NBC, Ailes was accused of making sexually suggestive comments to various female underlings, according to a 2014 biography of Ailes, "The Loudest Voice in the Room." A young woman named Randi Harrison said Ailes offered to her increase her salary by $100 a week if she would have sex with him, according to the book. A producer named Shelly Ross said Ailes posed "romantically suggestive questions and made flirtatious comments about her appearance." Ross said she told him, "This is making me uncomfortable."
Over the next several days, many more women have come forward to add their accounts:
In recent days, more than a dozen women have contacted Carlson's New Jersey–based attorney, Nancy Erika Smith, and made detailed allegations of sexual harassment by Ailes over a 25-year period, dating back to the 1960s, when he was a producer on The Mike Douglas Show. "These are women who have never told these stories until now," Smith told me. "Some are in a lot of pain." Taken together, these stories portray Ailes as a boss who spoke openly of expecting women to perform sexual favors in exchange for job opportunities…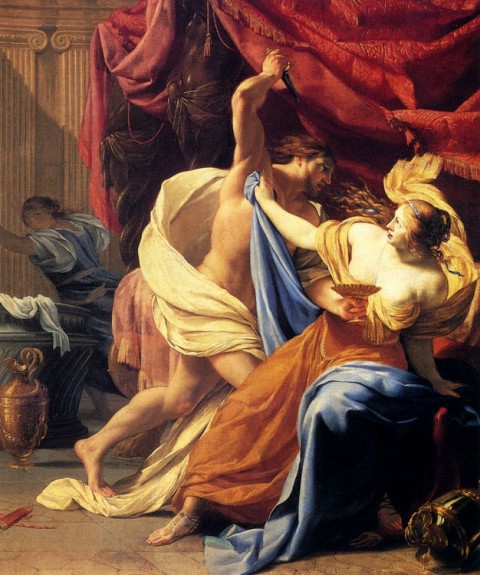 Read the whole piece at that link for some heart breaking memories.
If Ailes is really gone, the nail in the coffin may have been hammered by the Fox News megastar,  Megyn Kelly:
According to two sources briefed on parent company 21st Century Fox's outside probe of the Fox News executive, led by New York–based law firm Paul, Weiss, Kelly has told investigators that Ailes made unwanted sexual advances toward her about ten years ago when she was a young correspondent at Fox. Kelly, according to the sources, has described her harassment by Ailes in detail.
New York Magazine's Gabriel Sherman has been doing seriously good work on this story, which makes this nugget from his Kelly post so interesting:
According to two sources, Monday afternoon lawyers for 21st Century Fox gave Ailes a deadline of August 1 to resign or face being fired for cause.
So, good.  It looks like a truly monstrous figure is on his way out.
I'm as thrilled as anyone at that likely outcome, for all that Ailes' well-padded crash ($40,000,000 buys a lot of whisky to cry into) is coming decades late.  But there's a larger story that isn't getting enough attention.
That is:  Roger Ailes isn't just a network boss who has managed to deliver ratings to his owner.  He has been perhaps the single most important figure in the forging of today's Republican party.  His Fox News has set the agenda, constructed the alternate reality, shattered the norms, and altered much for the worse what it means to be a Republican leader or voter.
He's the architect and engineer of the hate-based, race-focused, anti-science, know-nothing tendency in American politics.  His triumph, his conquest of so much of American government at every level, has reached its apotheosis in the home-video version of Triumph of the Will we're all seeing in Cleveland this week.  And he is a person who has, throughout his entire working life it seems, defined women as toys to be played with or broken at his whim.
I do not suggest that the Republican party, even in its current desperately debased state, is filled with people who would do as Ailes is alleged to have done.  But Ailes' signal success has been in shaping how the party thinks, how its members and leaders think the world works.  And that influence is shot through with a sense of whose views count and whose don't.  In Ailes life, half the world doesn't rise to the level of agent, of people whose existence demands respect.
The fish rots at the head.
Image:  Simon Vouet, The Rape of Lucretia, 17th century. (Not my favorite of this subject. Rubens' is great, and I'm a sucker for Tintoretto's pearls.  But I wanted to keep the post SFW, so Vouet will do.)