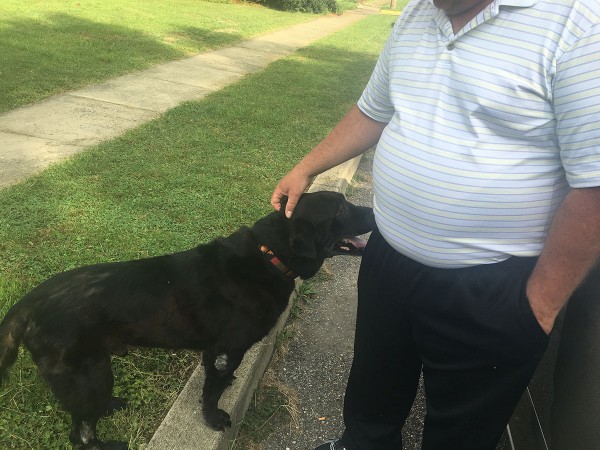 Ole Walter is now en route to his forever home. Tim (the driver) showed up, and he's a good ole boy, former Navy, and a decent fellow, and Walter took to him nicely. Walter actually bolted right into the minivan (he likes his car rides), but I made him come out to make sure he had been, um, evacuated.
Good thing, too, because Walter took a world class dump right in the front yard, and Tim remarked "Wow, Walter's not messing around." No he is not, sir!
Got him back in his sweet chariot, said goodbye, and Walter basically ignored me and was in between the seats trying to get up front before I knew it.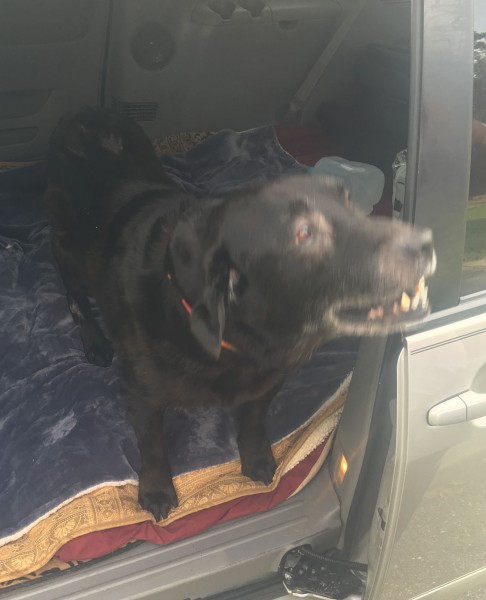 Such a good boy, and Tim even remarked what a happy dog he is. Adios, Walter, and you can come back any time (but I have a feeling you won't want to leave Debit!).