First, a little perspective courtesy of valued commenter Jim, Foolish Literalist (in the morning thread):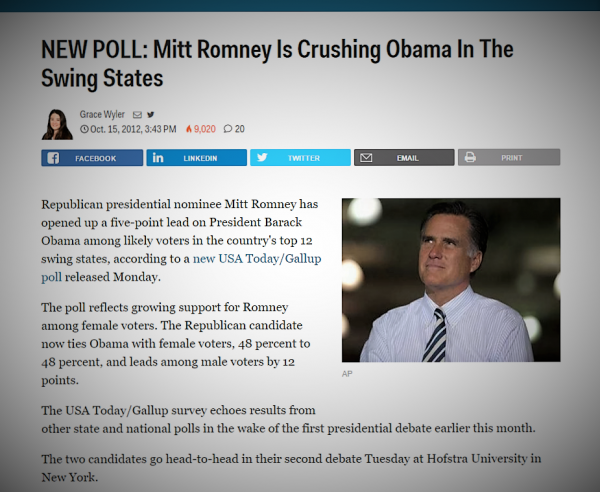 Don't be complacent, but don't panic. It doesn't do any good, and it ruins your hairdo.
Also, take heart that you're on the right side. Need more evidence that you walk among the sane? Consider this insane essay that has attracted quite a bit of positive notice in Wingnut World. It's called "The Flight 93 Election." The author argues that while it may seem crazy to vote for an inexperienced, wildly inconsistent, ignorant buffoon like Trump — who may very well not know how to run the country if elected — conservatives really have no choice.
He (I feel sure the anonymous essayist is a "he") compares the situation of conservatives in the U.S. to that of the passengers on the hijacked United Flight 93 plane, and Trump and his voters to the group of passengers who stormed the cockpit of their airliner on 9/11. Here's how the essayist describes present day America:
America and the West are on a trajectory toward something very bad. On the one hand, conservatives routinely present a litany of ills plaguing the body politic. Illegitimacy. Crime. Massive, expensive, intrusive, out-of-control government. Politically correct McCarthyism. Ever-higher taxes and ever-deteriorating services and infrastructure. Inability to win wars against tribal, sub-Third-World foes. A disastrously awful educational system that churns out kids who don't know anything and, at the primary and secondary levels, can't (or won't) discipline disruptive punks, and at the higher levels saddles students with six figure debts for the privilege.
This is utterly detached from reality. Crime rates have dropped dramatically, as have teenage pregnancy rates, taxes and government oversight. It's true that services and infrastructure are deteriorating, but that's because "conservatives" refuse to pay for them. Terrorism is a stubborn problem, but even a disruptive punk in a failing school should be able to grasp that "bombing the shit out of ISIS" when were already doing that isn't a panacea.
What this person is suggesting is more akin to a mutiny aboard Captain Sullenberger's plane: crashing through the cockpit door to toss the Hero of the Hudson aside and install Mr. Magoo at the controls.
Of course, even the deranged essayist doesn't imagine Trump will actually be able to make those damn kids pull up their pants or roll back globalization wholesale. But he eventually gets around to naming the chief benefit of electing Trump, from the "conservative" point of view:
Third and most important, the ceaseless importation of Third World foreigners with no tradition of, taste for, or experience in liberty means that the electorate grows more left, more Democratic, less Republican, less republican, and less traditionally American with every cycle… The Left and the Democrats seek ringers to form a permanent electoral majority. They, or many of them, also believe the academic-intellectual lie that America's inherently racist and evil nature can be expiated only through ever greater "diversity."
So there you have it, folks: economic anxiety, that's what's driving the Trump phenomenon. Be glad you're not that guy.