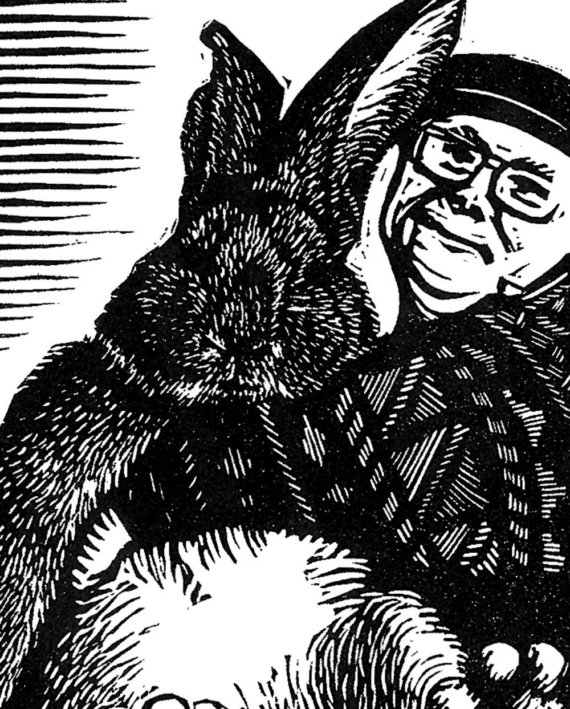 As promised, herewith your Artists In Our Midst thread.
If you are any kind of creator – artist, writer, blogger, photographer, musician, inventor, designer, sex toy entrepreneur, gardener, whatever – professional or otherwise, and you want to give yourself or your stuff a plug, please do so.
If you're not and you know someone who is, get in a plug for them, or ask one of our talented creators to make you something you never thought you wanted, but which would bring a bit of joy into your life.
Don't forget our Balloon Jobs thread. There are all sorts of clever people who might be perfect for your business, and all sorts of job opportunities and suggestions on offer.
My plug is for the Etsy shop of linocutboy, whose work is just lovely, and includes the magnificent big bunny above.