I've got some brewing thoughts about what comes next, in line with and in some cases following what the other front-pagers, made of stronger stuff and able to drag words out rage and despair more quickly than I, have already written.
But Balloon-Juicers do not live by politics alone, however much we may have to over the next months and years. So here's advance warning of a little bit of wonder, ours for the having:
But this month's Supermoon is special. The eccentricity above is calculated based upon the Earth-Moon system, but other celestial bodies also influence the Moon's orbit through gravity. The Sun plays the largest role, but so too does Jupiter and even some of the smaller planets. When factoring in these other influences, the eccentricity of the Moon's orbit can actually vary by as little as 0.026 and as much as 0.077.

A more eccentric lunar orbit brings the perigee [its closest approach] nearer the Earth, and when this perigee occurs during a full Moon, we get an extra-Supermoon. That is what will happen on Nov. 14, when the Moon will come to within just 356,509km of Earth, which is the Moon's closest approach since Jan. 26, 1948. The Solar System won't line up this well again for a lunar approach until Nov. 25, 2034.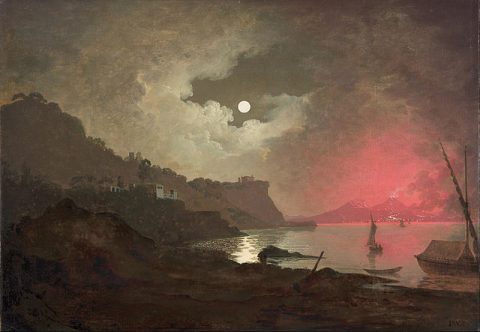 That sucker is going to be big, really big. A "normal" Supermoon is 14 % larger and 30% brighter than a full moon at apogee, the point on an elliptical orbit farthest away from the focal body.  It's actually hard to perceive the effect as a casual observer, but it is naked-eye detectable.  The absolute peak of the phenomenon comes at 8:25 a.m. ET this coming Monday, but if you're up early and/or catch the rising moon Monday evening, you'll get a fine approximation.  As they say:  check local listings.
One of the consolations/delights I take from nature is the sense of connection to something larger than myself. That's the same feeling I get from the acts we take to make the world better, from the kindness we show to one person at a time to the actions we're stumbling to figure out right now, here on this blog and at every turn.
I'm going to stare at that moon Monday (sky permitting) and think of the world I want the next time this particular geometry rolls around, eighteeen years from now.  My son will be thirty four then.  If I'm fortunate enough to be here with him, I'll be seventy six.  It will be a better world then, if we make it so.
And if it makes me a lunatic to think so, I'll take that label gladly. Beats the alternative.
Image: Joseph Wright of Derby, A view of Vesuvius from Posillipo, Naples, between 1788 and 1790.