Years ago, my husband installed a dartboard in our tiki bar in a very ingenious manner. Since the structure lacks walls, he affixed it to a sturdy board that is mounted to the rafters on hinges. It swings down for use and can be locked back up against the rafters when no one is playing.
We haven't played darts in a while. I noticed the other day the cigar box that contains the darts had been moved. Upon closer inspection, I saw bits of the bristle board poking though the cracks and noticed that the wire circle that sections off the target wedges and bullseye was hanging out the other side of the board. Then I noticed that the culprit was inspecting me: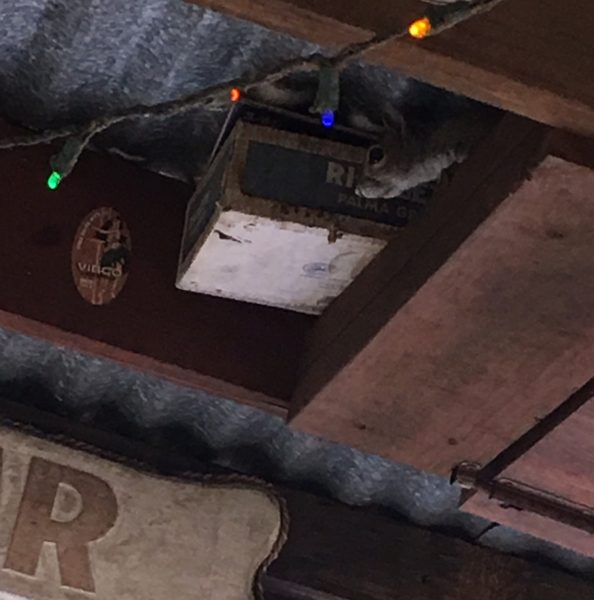 So squirrels have made a nest of our dartboard. We're tempted to unlock the bolt and swing the board down, but there might be a squirrel avalanche. You win this round, squirrels.
Open thread!