So hubby and I were watching the original Star Trek series, first season, and there was an episode where Kirk and Sulu got captured by an alien being who manifested as a pompous braggart in a rococo lair.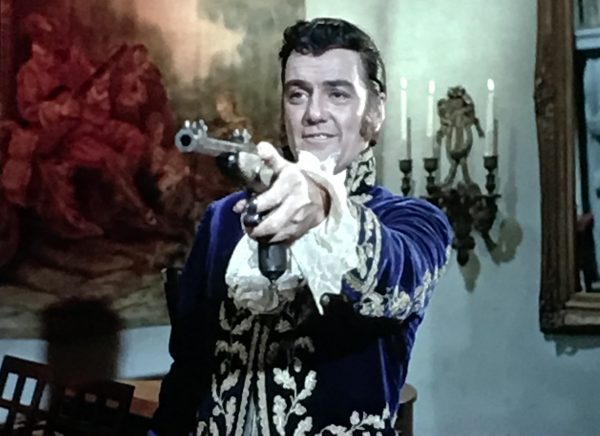 The annoying douchecanoe alien was lecherous toward female crew who beamed down and got into silly pissing matches with the men, then bullied and threatened them when thwarted. At the end, his parents, who appeared as light beams, came to collect him.
It turned out the douchey alien was just a capricious child engaged in elaborate cosplay. The alien parents apologized to the Enterprise crew for their trouble while sonny boy whined about being removed from the sandbox.
No such deus ex machina will save us.
How's your Tuesday going? I was out of town for a few days, so I'm beat from traveling. Just chilling out with the dogs, who are always clingy when I return from a trip. You?
Open thread!