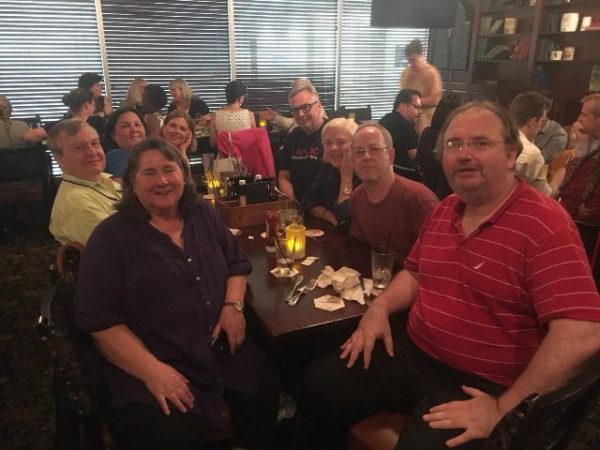 From organizer Lahke:
Here's the meetup picture from DC, kindly taken by our waitress on Caphilldcne's camera. Also Barbara was there, Mike in DC, I believe ET, boatboy, woodrowfan, MattF. It was a little loud and I had trouble hearing, so may have missed some. Also not sure if people want to be identified, even by nym, so maybe they should identify voluntarily? That's me on the left in purple.

Tell Cole that we honored him in absentia with an accident–someone who will not be named broke their wine glass. Since no one got sliced up on the glass, however, we can't be said to have done a full Cole. These things take time, Grasshopper.