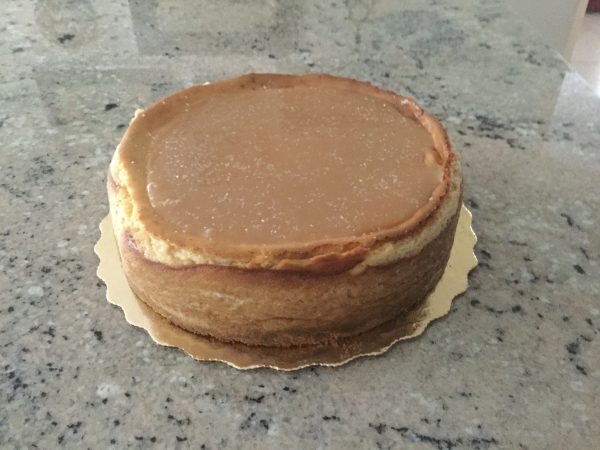 Earlier this week I broke out the emergency tiara, frilly apron, and matching oven mitts to make a salted caramel cheesecake. This was a favor for the Mom who was giving it as a gift. So I did the salted caramel parts while she did the cheesecake parts.
Here's the recipe.
Cheesecake
3 eight ounce bars of cream cheese
3 eggs
8 ounces of sour cream
1 cup of sugar
1 teaspoon of vanilla
1 cup of graham cracker crumbs
2 tablespoons of butter
Preheat the oven to 350 degrees. Melt the butter and mix with the graham cracker crumbs to make the crust. Place the butter moistened crumbs into the bottom of a 10 inch diameter springform pan that has been sprayed with cooking spray or buttered. Pat down the crumbs to form the base and then place in the freezer while preparing the cheesecake batter.
Whip the cream cheese and the eggs together until smooth. Alternating between one bar of cream cheese and one egg. Add the sour cream and whip until incorporated. Then add the sugar and the vanilla.
Salted Caramel Ganache
8 ounces of heavy whipping cream
8 ounces of caramels
Place the caramels in a bowl that can be used as the top part of a double boiler. Scald the heavy whipping cream. Pour the scalded cream over the caramels and let sit for five minutes. If the caramels are not completely melted and soft and won't incorporate with the cream, place the bowl over the top of a pot of boiling water/bottom half of a double boiler, and whisk until the caramels melt and incorporate with the cream into a ganache. Then add kosher salt to taste.
Add the salted caramel ganache to the cheesecake batter and mix until thoroughly incorporated. Remove the springform pan from the freezer and pour the cheesecake batter into it. Place in the oven and back for one hour. Then turn off the oven and let it cool with the door open for one hour. Then remove from the oven and let cool on the counter for one hour. Then refrigerate. Once the cheesecake is cold (at least several hours in the refrigerator), make a 1/2 batch of the salted caramel ganache and pour onto the top of the cold cheesecake. It will begin to set up immediately. Sprinkle with kosher salt or finishing salt and place back in the refrigerator until ready to serve.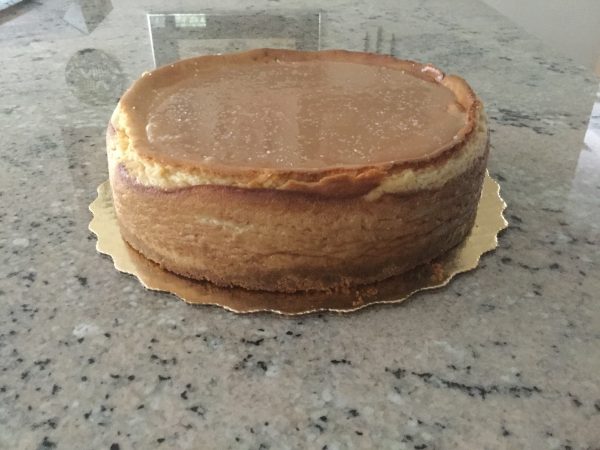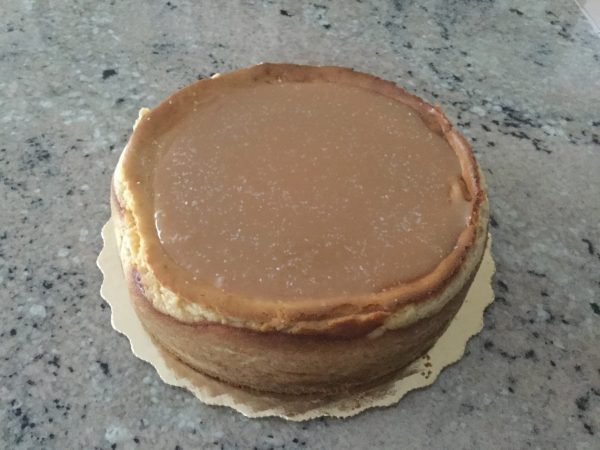 Enjoy!
Open thread!