My sister Devon and her husband are on the way to the beach to meet my parents, brother, and other sister, so that means I get to sit her foster pup for a few days. You all saw a picture of her the other day, but here it is again: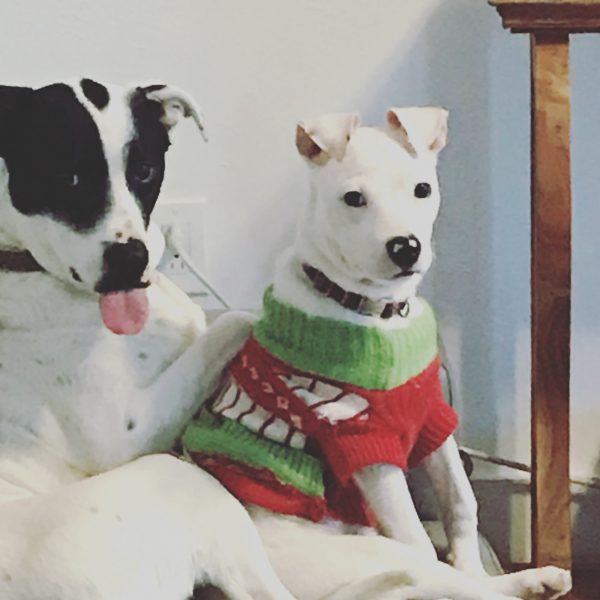 She dropped her off this morning, and let me tell you, this may be the sweetest dog this side of Lily. She was rescued from Mississippi, and suffered horrible malnutrition, so much so that her brother died. She had rickets, so her legs didn't form correctly, so she's as bowlegged as a cartoon cowboy, and she is only 19lbs and the vet thinks she is almost 85-90% grown. At any rate, I can not tell you what a lover she is. She is also my new shadow- everywhere I go she follows me so close that if I stop short she runs into me.
We took a ride to Kroger: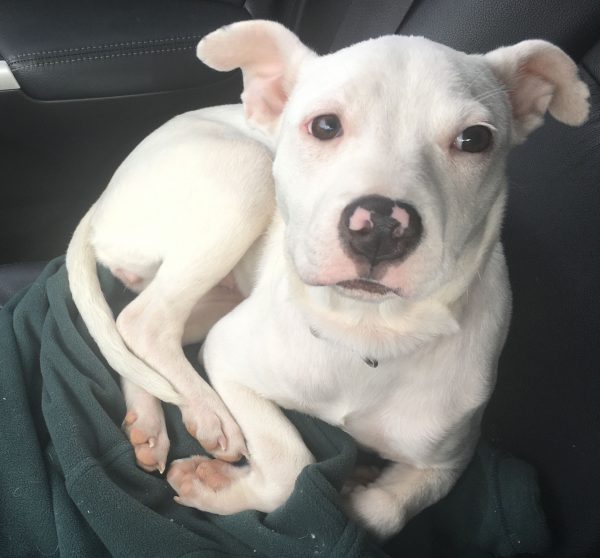 I got her a 4 piece chicken nuggets because I like to spoil Devon's dogs, and she loved them. At any rate, she is just an angel. She has the softest coat I have ever felt, and loves to snuggle. She slept with the other dogs with no problem, and she and Lily are sitting on my lap right now as I write this.
She is also so delicate when you give her treats and she love to rub noses and I have been administering long belly rubs and she drools on my arm when I do it.
If someone needs a Christmas miracle, holler, because if I did not have three i would totally adopt this dog. She's a Lily, which as dar as I am concerned is the highest compliment you can give.